Max, don't go out there.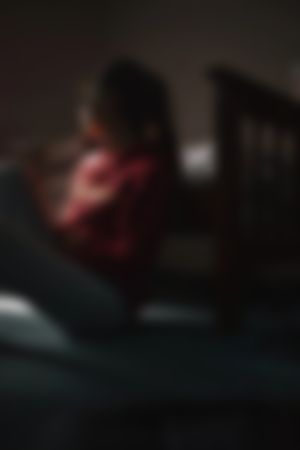 It's been roughly a month since she was called to a meeting like the previous ones I've experienced.
Things may be going well with her now.
Not so long after a brief discussion with the other members, the phone rang, immediately he answered.
What happened this time, you don't mean it.
I'm sure there is a mistake somewhere, please hold on for a sec let me confirm this issue.
He rushed to her room but she wasn't there.
He took his phone from the couch and called the last number immediately apologizing for how he replied the other time.
Deedee knew that she has been busted when she saw the call coming in. Instead of panicking, she took her bag, threw it around her shoulder, and made her way to the house.
As she got home and was about to climb up the stairs, she noticed that everyone was gathered around the table in the dining room. There was no food, so she wondered why they were all there.
Deedee glanced around the table. "Why is everyone trying to get rid of me?"
She said as she felt it in her guts that they already found out what happened.
We haven't said that Dee, we only wanted you to explain what happened.
Every time you all want me to say that I did it, what differences does it make now, no matter what I explain right now, you've all gathered here and I'm sure your minds must be made up already with what you've decided on.
After saying this, she turned and walked up to the stairs, for a second, they assumed she was going to cool off in her room. They were all surprised when she came out with her bags.
Without looking in their direction, she moved to the door, opened it, and left.
Surprisingly a taxi was waiting for her, she must have ordered for a drive when she went up to pack her bags.
What is wrong with her, she can't always behave like this without trying to see that we are trying to help her.
Hold on! hold on!! Max, don't go out there, just let her be.
I guess the more we try to bring her close, the more she thinks we are all ganging up against her, just let her be.
Right now, I'm done trying to make her understand, all I need now is a glass of drink to get my mind off these things. However, if you still won't listen to my advice about letting her be on her own for now, then deal with whatever you get.
It's alright, I will just let her be, but I feel really sad for her, she's not acting like her normal self, I just hope that she gets it together quickly.
Jane's, sister will be coming over the weekend, we will discuss this with her.
Deedee is a beautiful smart girl, I'm not sure what made her this that she is now but I'm sure she will be back to us.
I miss her pretty smile which was always like the morning sun in the eyes of everyone.
It's not a problem, I believe the brightness and hope she has inside will help her overcome this phase of her life.