All of us are dead
Never has this ever happened to me, It got me feeling so emotional that I shed a tear, it has never happened before hehe.
Whoever is the brain behind this is a genius with an incredible imagination.
I stayed up all night watching a suspense-filled, scary, humorous, emotional, and interesting movie. I don't know if I should call it a tragi-comedy. As at now that I write, I am done watching the movie but I'm close to the end. The movie is filled with so much suspense.
I'm trying to find the right word to use in narrating the movie 'All of us are dead'.
It's all started with the scene of a group of students who were bullying a fellow student and in the process, he turned into something in other to fight back.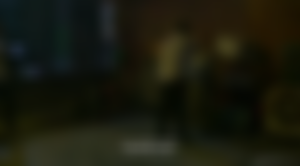 The scientist's son had always been bullied by his friends at school, he got to know when his son tried to commit suicide. It was too late to do anything, however, the man thought that he could still fix it. He reported the case to the school management but the bullies were not punished, nothing was done to instill fear in them so much won't repeat itself, they were only told to apologize.
The scientists decided to transfer his son to another place thinking that the bullies would let him be. For some reason, those bullies kept going after him and harassing him yet the son just couldn't fight back, He later realized that they live in a system of assault where nobody like them can't change the system. So he decided to change his son, he wasn't sure what he was doing but he just hoped that his son doesn't die and doesn't try to commit suicide again.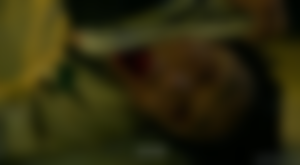 He created a monster because of how desperate he was to save his son, he wanted his son to survive as a monster rather than die human, now the monster is killing everyone.
A virus that infects a person once they've been bitten, got spread all through the school from the school nurse who tried to save a student that got bitten by an infected rat.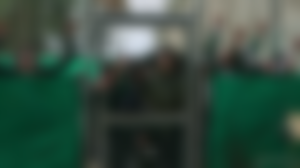 If you haven't watched the movie, trust me you really should because it has lots of things going on in it. A lot of lives were lost due to the spread of the infection in the community. In the midst of all that was happening, some students tried to survive, while many were only.
I will be going back now to watch the rest of the movies. Even though they tried to add some humor to the movie which made it even more interesting, I would still tag the movie as a tragedy but it's an awesome movie.
I wish I could paste the link to download the movie but I can't because I don't want to have it, the complete episode was sent to me by my sister. It's so funny that I stayed up all night watching the movie and found it hard to wake up this morning until 9 am when I was supposed to take my son to school as early as 7:30 am.
So, go check the movie, it's titled
'All of us are dead'
All images are screenshots from the video.
22-02-22✅
This article is first published here on read cash.