2015, marked a new beginning for us. New land, new home. Oh mama had fun, especially with the children. But before we proceed, do let me express my gratitude for my sponsor(s) @rebeysa85, thank you for trusting.
The land was purchased from my father's retirement whom we fought over 4 yrs and thank God, they won their case. And luckily, his student, offered this land worth his retirement and that started it. Finally, a house of our own, no more renting but still unfinished, and even so, it was something we were all happy.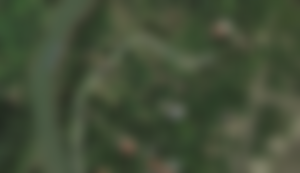 The land is blest with river where our neighbors sell us freshly caught shrimps and beach front (our backyard beach) where we are blest to be able to purchase freshly caught squid heads good for calamaris. The land, its space is able to house the 5 mangro trees and tamarind trees, eventually some dwarfed coconut, guyabano, carambola (locally known as balingbing), citrus tree and many more. It also houses goats where we enjoyed newly born every quarter, local-breed chicken and ducks we lost during bird-flu days.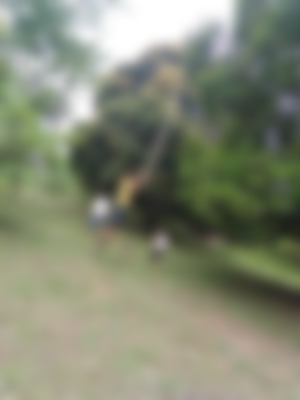 It was truly fun. Mama enjoyed every minute of it, though it could be exhausting for her failing body because of age, still she got to enjoy and appreciate harvesting mangoes. Sold it to her avid friends who took care of her buy and sell business, it wasn't big though but she has regular patrons. She had no stall but only message her friends that she had these items for sale and price. She then divided the harvest to amongst her buyers.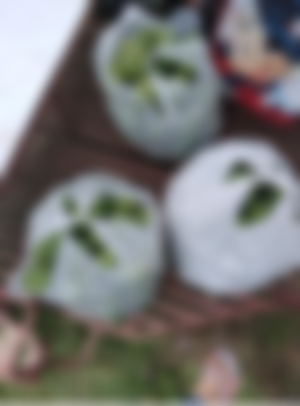 Her morning walks includes harvesting beans for her stew, some tomatoes for her salad. Below photos are just some of the things I used to grow there.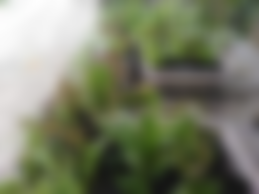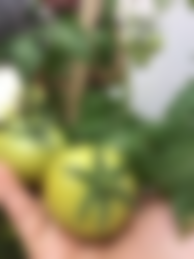 I wasn't born affluent so it already made me happy for the littlest blessing I received out of my hardwork. I never thought it was such a hard work, it was just natural to me to go outside and plant. At the same time, I always loved the feeling, all the sweat coming out of my body and that feeling the sun for at least an hour or so. Then, seeing the produce of the plants, its gives an aesthatic feeling of fulfillment. All the more when the ornamentals flowered, ah, majestic.
There are many ways to plant. You either buy seeds from supermarket or collecting seeds from the rotten veggies, samples to name a few: chili, beans, squash, sequa, lettuces, tomatoes and bitter gourd many more. Growing our food was a concept I'd always considered since my grandfathers were both farmers and growing food on their backyard provided staple source of food for the family and efficient cost savings. I don't find it practical for my grandfather's family to frequently go down the market to buy supplies, considering they lived in the highlands and living at the era where road accessibility is almost none existent. They have to put up a lot of effort because they had to walk from their place down to market, the town. It isn't fun, believe me we have our share of memories to this point. And add up a rainy scene, oh my god, he really must have loved his family so dearly to put up such tiry pursuit.
Even today, backyard garden has proven its efficiency and sufficiency. It is a lot of hard work but it benefits are unrivalled, freshly picked food from the yard and cost-wise. Since pandemic the food prices has been increasing badly. Badly because businesses had gone closed and people were losing employment. With that happening, food will become scarce for income-deprived family. Growing your own food will become necessary for many families soon and can also be a source of income too, the produce, can be sold or can be exchanged for goods. Backyard gardening provides all these benefits, with a little hard work, there wont be a day that will pass, families has nothing to eat.
I'm not promoting "growing your own food" or "backyard gardening", I'm just presenting an option for many of us. To not depend on supermarkets or public market to buy food but we can actually grow them on our yard. It's not a matter of space because I've done countless of planting all through my life that space is not the issue. Its the mindset of an individual who lacks the appreciation of efficiency through a little hardwork. Efficiency in a sense that when you run out of supply, say scallion, and don't have the time to go and buy, you can just directly pick it out from your yard. Don't you think, the accessibility it offers is something unprecedented? It wouldn't kill to try something new, perhaps, you can start with growing scallions. Then you can expand the list.
To many of us who is looking to save as much, this is a good option. Could be a mainstream if we put our heart to it. There other benefits, say when you grow scallions it actually drives away mosquitoes. I live in a tropical area and really suffered so much on mosquito bites, and worst, contacting dengue is one horror I don't want under my watch. It really depend on us, our priorities in life changes as the need arises. This is not about what other people think or say, I can live with it. They have their own lives and I have mine. Doing this is a choice because I see it beneficial to me and my kids. Eventually we will be expanding our list while I am still enjoying a stable job, with few extra pennies derived out of this, I am happy.
Thanks for the time, hoped you enjoyed and learned something. God bless.