New Family Member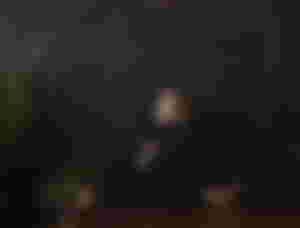 I joined this family as a new member. Hope everyone will invite me. This is my first post, so I won't write much. I want to start with a little bit. I will be happy if I only get your love in the beginning.
Everyone thinks that a new place or a new identity is to start a new life. As my main identity, I am a very ordinary girl. I try to do extraordinary things but always think of myself as ordinary. My identity is not a dark fortress, a breastplate behind which I hide to isolate myself from others. This window is only mine, through which I can discover the world.
No one writes the next chapter judging the merits and demerits of initiation - but where the first initiation fails in life experience, the second initiation treads tumultuously. Then writing the real chapter of life becomes shy rather than writing on paper.
However, let's talk about my favorite hobby, a hobby that shows a special interest to a person that differs from all his other habits. Hobbies are very good commodities, which happen to everyone. It is a good practice that is very necessary for everyone, because it motivates the person to do what they like. An open mind makes people busy. It never leaves us alone and takes care of our mental illness. I also remember that when I was 3 years old, I loved to spend my free time in the garden. I like to go to the park with my father every morning. When I was young, my father often teased me about small plants. But now he feels proud of me, I have done something to save plant life and understand their importance and value for the existence of life on earth.
My favorite hobby is reading interesting and brilliant books in spare time. Whenever I do my homework home from school, I like to read books like this on my own. I am 12 years old and studying in class 7. Now, I know it well, that reading books is a very good habit, which makes me whole. Although this hobby can be developed by anyone, I found it natural. Read books to keep a person happy and busy It is a good source of entertainment, knowledge, inspiration and information. It makes us a disciplined, fair, reliable, punctual, and even more eminently successful person.
No person can be upset by staying alone and reading books. I believe, this habitable world is worth more than gold. It gives us higher level knowledge to work in various fields, ideal thinking, gossip etc. Like a good friend for those who love to read, love good and interesting books. For those who do not have this habit, they are destitute for lack of real wealth, no matter how many worldly things and wealth they have. A habit or hobby, or even trying to read in youth, can lead to books.
The first introduction is not about any writer's writing but about my attitude towards writing about life.
Whether the first suggestion is planned or unplanned, the feeling is sudden. At first glance the arrangement was small and the interest intense, but the outcome remained unknown. So the mind does not get shelter of any complications.
But if the result of the first suggestion is failure, the shock like interest is intense, which can be handled but the complications created in the mind cannot be cut.
So it seems that the first impression should be good. Because the first idea creates the feelings of the next idea and the first idea is a failure means the source of complications and mistrust.
The excitement at the beginning may not be found later." Because in the first beginning there is excitement as well as interest.
I want to become proficient in writing. I want to bring life-changing stories and novels written in different languages ​​to the people of our country. Many things are good but if you like, like or want, it will not happen. You have to work for it. So like many others, besides studying, I practice to acquire some other skills.
Language learning is emphasized everywhere, from my family to school. Reading is one of my favorite hobbies. I want to read books written in different languages ​​in that language. So I am trying to learn two other languages ​​besides Bengali and English. I would like to increase the number if I get a chance. And want to teach what I am learning.
If all of us can excel in whatever we like along with our studies, it will come in handy at some point and we ourselves will be enriched.
At the beginning of any good work there is a thrill in the mind. Not all people are successful. But at the beginning a hope mixed with fear works in the mind. This hope motivates people to work. But everyone should try to get off to a good start. At least there should be no error in trying to do well. The initial enthusiasm may not be available later.
What has a good beginning is also a good end if there is unity and simplicity in it. In the instruction phase, it is understood in which direction the speed will go. If the direction is changed, the creation of suggestions again and again,
Yes, every turn needs to be signaled
will be However, my suggestion is that the destination should be beautiful, everyone will pray and be by my side.