NFT Christmas writing contest in honour of our new tribe and joint Pob and Vyb tokens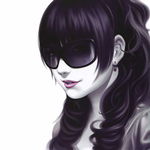 This week as promised I am hosting a special Pobpunks joint Vyrbrainium and Proof of Brain writing contest where you can win delegations of Pob, Vyb and a unique super rare Pobpunks NFT, a few weeks before the Pobpunks official launch.
To take part in this contest simply write a story about a fictional Pobpunks character of your imagination and if you become one of the winners, you will get to see that character brought to life as previous authors have done and added to the Pobpunks collection.
Please make sure to read the revised rules below, but first there is still time to pick up a Pobpunks NFT from the very last giveaway, there are 2 days remaining to enter and grab yourself a free Santapunks NFT HERE
So Far 8 #pobpunks in total have ever been minted, 5 for giveaways, 1 as a special one off gift for an author that took it apon himself to write an article about his growing Ponpunks collection and 2 unique one of a kind pieces as a gift to participants that took part in the Pobpunks writing initiative by creating their own fictional Pobpunks character in a post, these have now been brought to life, minted and have be sent via private jet to there respective new homes.
Previously minted #Pobpumks NFTs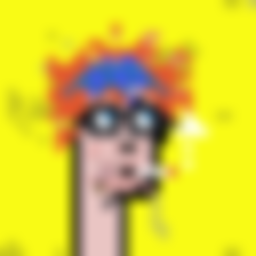 Alfred Einstein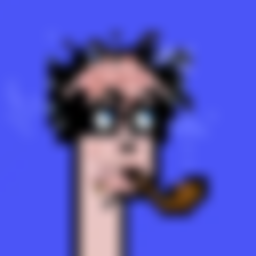 Nicky Tesla
Snoop Doge
And....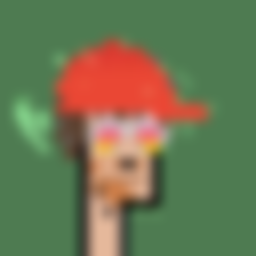 Vincent Van Vybrainium
The Santapunk below is the Fifth Ever and final #Pobpunk NFT to be available for free in a giveaway and will be minted and sent to all that participated in that giveaway on post expiry in 2 days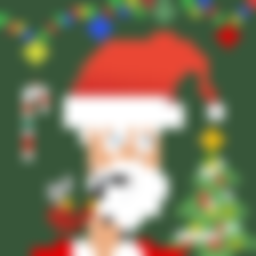 The Pobpunks NFTs for this writing contest will be a mystery super rare unique surprise gift for each of the three winners in this contest along with the following delegations in Pob and Vyb as prizes.
Winners will be the three posts with the highest engagement, so make sure you create a fictional Pobpunks character that is fun, interactive and maybe even controversial.
Tag some friends if you like to aid engagement and try to engage with other creators.
Prizes
1st Place Prizes
1st Place prize will be 50 Pob and 50 Vyb delegations and a Unique super rare Pobpunks NFT
2nd Place Prizes
2nd Place prize will be 25 Pob and 25 Vyb delegations and a Unique super rare Pobpunks NFT
3rd Place Prizes
3rd Place prize will be 10 Pob and 10 Vyb delegations and a Unique super rare Pobpunks NFT
The Rules
Write a post about a fictional Pobpunks character you would like to see brought to life, some examples will be linked below the rules

Use the following Tags #Pobpunks @jaxsonmurph #pob #vyb in your post.

drop a link to your article in the comments of this post to ensure I can find your post for entry and to curate it.

Drop your Wax Addy.
You can get a free Wax address and start your NFT journey on Atomichub Not an Affiliate Link
If you would like to learn more about previous #pobpunks Alfred, Nicky Snoop and Vincent you can do so in my previous posts.
You can find those posts here Who is Alfred Einstein and what makes Nicky Tesla Spark
Is Snoop Doge really the Doge Father
Why Vincent Van became a Vybrainium in Meet Vincent Vybrainium
This process has been simplified for the communities to aid further engagement and for those that pick up one of the #pobpunks in these giveaways, this NFT will have a future Utility use and act as your entry to earn another unique one of a kind #pobpunks NFT in future writing contests.
I am also looking into the possibility to blend earned NFTs into super rare ones or possibly farm other NFTs, but this is still being decided so bare with me, more to come in future updates
NFT and Prize Distribution
These NFTs and prizes will be distributed after seven days from the post date.
Examples of fictional Pobpunks characters
@samsmith1971 who picked up the first ever female Pobpunks character creation Jane Austentaious, we hope to create many more females going forward, but this will will be an extremely rare piece going forward, you can read her awesome article The Curious Tale of Jane Austentatious - Literary #POBPUNK with Sass
@nevies who imagined the very first PIMPED Pobpunks creations with his article Meet Pobpunk NFT Character 'The Woke Pimp
And.........
@wrestlingdesires who wrote an interesting article about his fictional Pobpunks character Grim, The Wrestling Punk @wrestlingdesires Pobpunks has yet to be immortalised, but is in the process and will be brought to life shortly.
Each of these authors is welcome to take part in this writing contest and win some delegated prizes and another unique Pobpunks NFT.
If you would like to see some of these fictionalised characters brought to life you can see those HERE
Proof of Brain and Vybrainium exclusive Giveaway
This offer is exclusive to the #pob and #vyb communities, so if you have read this post which will be shared across multiple platforms, you are welcome to take part from the proof of brain or vybrainium community front ends, which you can find at the following links.
However if you do not already have a Hive blockchain account and would like to get started you can set up an account HERE and start earning hive and proof of brain tokens as well as ecency points for creating original content, staking, engagement and curation.
Final Notes
If you would like me to tag you in future Pobpunks NFT updates and writing competitions let me know in the comments below, I will be happy to do so. or if your would like to be taken off the list also let me know
Here is a list of previous participants and some friends that requested a tag, that might like to grab one or another free NFT @samsmith1971 @djjourneyman23 @vikbuddy @alovely088 @wrestlingdesires @chincoculbert @funshee @mayorkeys @heskay @subidu @esperosh1ve @khaleesii @young-boss-karin @samostically @b0s @princessj190 @wrestlingdesires @ifarmgirl @andy-plays @doziekash @ozohu @baned
If you are a content creator looking for alternative avenues to earn cryptocurrency for your work, you may find the following links useful, these are the platforms I currently use to generate a little crypto here and there, after all every little bit adds up and could possibly allow you to accumulate a little goldmine of crypto for your future.
Useful Links
Disclaimer: Some links are referral links and I may earn a little crypto when you use my link, others are not, but all beneficial for content creators seeking to earn alternative cryptocurrencies by writing original content.
Read.Cash
Noise.cash
Torum
Den.Social
Carbon
Proof of brain
Vybrainium