Good morning everyone. 😊
When I got our of our room I was so curious why is it that there are lots of people outside the street, so I went out of our house and saw this. It's harvest time and they used harvester to do it.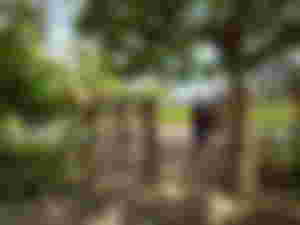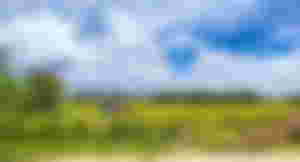 People were curious how it works because it's the first time that it was used here. Usually humans were the one who harvest the ricefield here.
The advantages of using this harvester is that is easier and faster to harvest the rice, less people to operate. Because in manual harvest, it needs lot of people and it will take time to finish this. The thresher needs to wait for the people to finish harvesting before they can start there work.
The disadvantages of using this machine for me is that people can no longer have a part of this, it's also a little help for them to sustain a living. It will be a great help for their needs especially the rice. The main source of living here in our place is farming and fishing.
Anyways, we need to accept the fact that the world is changing. Technologies are evolving fast. We need to accept changes especially for the development.
That's all folks. 😁 Have a nice day.
Btw, the weather is perfectly fine as you can see in the picture. And the clouds, as always I see them as a cotton candy. 🤣 I'm hungry now, so let's eat!