I was having a hard time thinking about a good topic to write, and even reading articles here in readcash didn't help. While making some noise on noisecadh, I stumbled on this post of @FarmGirl (I did not expect that she has an account here too), she talks about a person's legacy and how people will talk about them once they bid their final goodbye to this world.
https://noise.cash/post/1jrp6305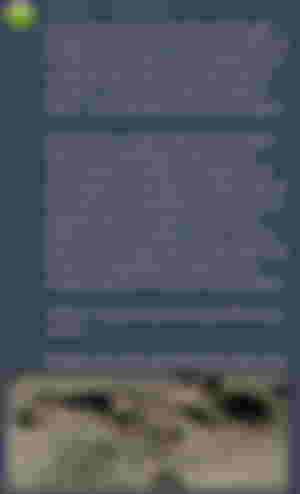 Have you ever thought about the legacy that you are leaving your family, friends, community, or the world?
First, let's talk about legacy.
According to Meriam-Webster Dictionary:
Is a gift of money or other personal 
property that's granted by the terms of 
a will—often a substantial gift that 
needs to be properly managed. 

But this word has been used broadly in
some aspect not about material 
possessions.
 

For example, 

She left us a legacy of a million 
dollars. 

He left his children a legacy of love 
and respect.
Have you ever ask yourself about this? Will we leave this world with a positive or negative legacy? We don't consciously choose one or the other, it just happens unintentionally.
Some people are desperately creating lives they could be proud of before they died. But things are destined to happen and sometimes, they just ended up leaving this world with the legacy of an unfulfilled life, without being able to give themselves to the people they love because they were busy building the legacy they ever wanted.
Just like a mother who desperately wants to give her family a good life and create a legacy that she could pass to her family before she died. She will conquer the foreign land and leave her innocent young children at home in the hands of her husband or other family members. When she gets back home, either her grown-up children are aloof to her since she wasn't there when they were growing up, or her husband left their home with another woman. And in some cases, kids become rebellious because of a lack of parental guidance, mental, and emotional support when they were growing up.
And the time will come that the mother needs to face her final destination and her kids aren't on her side, the legacy that she tried to create will be meaningless and she will realize that it wasn't what she wanted, but the love of her children. Regrets always happen at the end and it's too late for her to correct everything.
Legacy isn't always about money, about material possessions, but it's all about who you are, what you have contributed to this world, and how you touch and give impact to other people's lives.
For example, Mother Teresa whom we know in Catholic Church as St. Teresa. She has devoted her whole life caring for the sick and the poor. She had established a hospice, centers for blind, aged, and disabled, and a leper of the colony. Her humanitarian works and her kindness, generosity, and unfailing commitment to the people she helped have left a wonderful footprint in the world. An intangible legacy that touched the hearts of millions of people around the world.
We often think of legacy as material possessions. There are millions of wealthy people around the world and their wealth will be passed on to their families. However, the intangible legacy lasts longer than any material possessions. Because money and those properties are just temporary things in this world, but kindness will leave a mark on the hearts and minds of the people you have helped, inspired, motivated, and touched their lives.
While writing this article I was thinking about what legacy will I leave in this world. I wasn't born with a silver spoon so I don't have a legacy of money to leave for my family. However, I am certain that I have created a beautiful legacy through my actions and words. I am a breadwinner for more than 10 years now and this burden of responsibility on my shoulder is not that easy to carry alone. If I will leave this world, people will remember me through this hard work and perseverance of mine.
I have never been a bad friend as well, in fact, I like giving advice to people because it is easier than advising myself. If I know I can help someone in need, I don't hesitate to give a helping hand. I've been a teacher to my little siblings but I wasn't a friendly teacher to them, because I was as strict as a real one. But for sure when that uncertainty happens, my little siblings will realize why I've been a strict "ate" eldest sister to them because all I did are for their own sake not for mine.
I may don't have money in my pocket, but I do have cryptos in my digital wallet. And I guess this will serve as my legacy as well when I'm gone. And teaching my siblings about this matter will be my next goal so I will be able to pass on them this atypical legacy.
The story of a person's life reflects on the individual's legacy. If you have accomplished something remarkable in this world, then you will be remembered because the things a person does throughout his/her lifetime create a powerful legacy. This includes overcoming adversity, parents who have raised resilient children, and outshining as a leader. People who also set a good example for others through their actions and words leave a powerful legacy just like what Mother Teresa did. And others who show bravery leave a legacy of courage.
So if you want to make a legacy before you died, never think about saving money, but the good things you could do in this world that will be remembered by others for the rest of their lives.
What's your story about legacy? Share it below.
Lead image from https://dying.lovetoknow.com/about-obituaries-memorials/what-is-persons-legacy