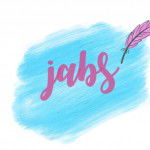 In
communities
:
World Today

(70ff)
,
Talent hunt.

(a13d)
,
Share Your Thoughts (SYT)

(a50c)
,
Share blessings

(62fd)
,
Write Everything

(7db5)
,
Explore the creativity in you

(16ab)
,
Goodvibes post

(d0d9)
,
MyEverything

(3c0c)
,
Welcome To All

(b39c)
,
Pinoy Community

(5de6)
,
Your Love Story

(4af4)
,
Welcome To All

(b39c)
,
Be Yourself

(a19a)
,
Love

(2c3c)
,
Pinoy Community

(5de6)
Good morning everyone.
Haist.. Hay... Aish...???
Buntong hininga lang.
Ngayong umaga nag iisip ako ng pwedeng gawin article, pero eto ako ngayon, pinipiga ang isip ng may magandang maisip (oh di ba rhyme) pero wala. Naubos na yata. Ito na ba yung tinatawag nilang "writers blocked" hahaha😂 (ambisyosa din ako no? Nagfefeeling writer talaga)
Sa dami siguro ng nabasa ko, na pepressure ako. Ganda kasi ng mga article na ginagawa ng iba. Nakakainspire. Samantalang sa'kin, pinipilit lang may magawa 😂
Kaya ngayon siguro ilalaan ko muna oras ko sa pag comment. Kakapagod din mag isip ng topic, nakakapiga ng isip.
Haayyyy...
Haayyy...
Haayyy...
Buhay....