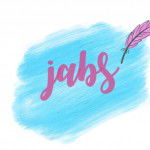 In
communities
:
Share Your Thoughts (SYT)

(a50c)
,
Any Writing Content

(d75c)
,
MyEverything

(3c0c)
,
Filipino Readers

(42bb)
,
Motivation

(e7b2)
,
I am Bangladeshi

(6f0b)
,
Any post accepted

(5c1d)
,
Love

(2c3c)
,
Jumbled Letters

(a72a)
,
Talent hunt.

(a13d)
,
Pinoy Community

(5de6)
,
Share blessings

(62fd)
,
Welcome To All

(b39c)
,
Tagalog na Kahit Ano

(b03e)
Many changes happen in read.cash. I don't know but I feels empty since the pointing system has change and communities become strict. I know that it's for the good, and I'm not in the position to say anything.
Commenting in someone's article or someone commenting on my own article feels joy in me. Everytime my notication bell turned red, I feel excited. Everytime someone commenting on my article encourage me to write more. "Your article was good", "Nice Article", reading such comment makes me delighted. I gives me certain happiness knowing that someone likes what I've done.
But now, I don't know. I think I losing my interest. I think I'll come back from time to time.