When I am Stressed, I Draw!
August 17, 2023.
What another tiring day! It's already Thursday and there are still a lot of things that I need to do at school. Yes, the school year started last week already, but the academic classes has not started yet. (Read: https://read.cash/@JLoberiza/back-to-school-2023-8df86e22)
We had our first institutional meeting this afternoon. Tomorrow we will have the election for the student council. We will simply use Google Forms for the voting process. I made a simple form for that.
Anyway, before lunch today, I just realized a major blunder on my part. A blunder that adds to my financial burden. Ugh! Anyway, it caused a big stress on my part. Though I learned a big lesson on taking care of my finances... this one is quite a costly lesson.
Anyway, to relieve myself of the stress, I decided to pick up my stylus and draw on my tablet.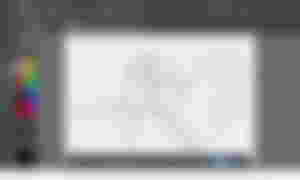 I decided to record a time-lapse as I drew this. Thanks to Medibang Paint since it has a built-in feature to do that.
I uploaded it to Odysee. Unfortunately, read. Cash doesn't support videos from Odysee yet. I hope this gets fixed soon.
Anyway here is the link.
https://odysee.com/@TechVenturesHub:a/draw2relievesress:c
I wasn't quite satisfied with my work. So I decided to make a second version.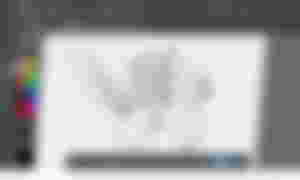 I have been keeping a story in my mind for years. Somehow, I could not make myself to write the story or turn it into a web comics and publish it. The question is, where should I publish it?
Yeah, the problem did not go away after drawing this. However, I felt a bit relieved. And I think... and I hope I am looking at something that will help me solve my financial problems.
---
P.S.
Another version popped up into my mind. hehehe
---
Post No. 2023-42
Date Posted: August 17, 2023, Philippine Standard Time
All images are mine unless otherwise indicated.
| Read.cash | Noise. App | Hive (Via Ecency)| Forum Coin |