Back To School 2023
August 14, 2023
---
School break is over already. The 2023-24 school year officially started last Wednesday (August 9). Because of this, I have been busy preparing for the school reopening. This year, the school is back to a full face-to-face setting for the first time since the pandemic.
Also this year, I am now working full time, not just as a teacher, but as the Computer Laboratory in charge and I'm also in charge of the IT stuff at school.
In the past two weeks, I spent a lot of time preparing the computer laboratory. Well... I have two computer laboratories to take care of.
Thankfully, the school purchased twenty new units of desktop computers. However, I still needed to check and reformat or reset more than thirty computers.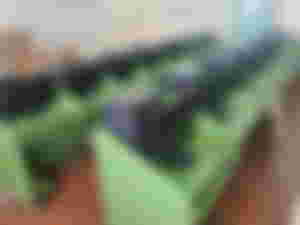 Although my I was not "officially" a full-time employee before the first of August, I decided to start working on those computers. I had to. I know there is no way I can finish working on more than thirty computers within a week.
As of the time of writing, I have finished... well almost finished rather, the computer laboratory for the high school. I still have to setup the security for each unit. The plan is, after I finish the high-school computer laboratory, I will work on the grade school computer laboratory.
Aside from the two computer laboratories. I still need to improve the coverage of the Wi-Fi in the campus. Last year I installed a Wi-Fi mesh system. It was just a small system designed for homes or small office, but I was able to make it work and cover about 70% of the campus. At least the areas where the teachers need the Internet connection is covered. bein
As a teacher, I need also to prepare my learning plans. I suggested new topics for the Junior Highschool. Hopefully, with the new courses, the students will be updated and better equipped with the new technology trends.
That being said, I have to go work on my preparations. Especially the learning plans and my lessons.
Until next time...
---
Post No. 2023-41
Date Posted: August 14, 2023, Philippine Standard Time
All images are mine unless otherwise indicated.
| Read.cash | Noise. App | Hive (Via Ecency)| Forum Coin |