My Top 15 Favorite Tv Shows From 2000 -Part 3
June 30, 2022
Hello, once again my dearest readers. This is the third and final installment of My Top 15 Favorite TV Shows From 2000.  In case you have not read the first two parts, here are the links.
In this final installment, I will share with you my favorite shows that I have been watching this year.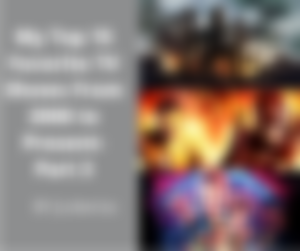 ---
Let's start with.
I was hoping this was a continuation of Smallville. However, this happened in a different reality. It's not even in the same Universe as the other DC characters like Green Arrow, or the Flash. I don't even think this is in the same Universe as Supergirl's or Batwoman's.
The storyline focuses on, the now married, Clark and Loise Kent with their twin sons. Apparently, one of the twins got more Kryptonian blood than his twin.
After  Martha Kent's death. Clark decided to move his whole family back to Smallville. Perhaps, trying to live a more peaceful life than in Metropolis. However, trouble seems to be everywhere.
Superman is now struggling to balance his time between saving the world and being a father to his twins--- who did not know that their father is Superman. Eventually, though, they were told of their parents' biggest secret.
I think this is the first live-action TV series based on George Lucas' Star Wars. It appears that the bounty hunters Jango and Boba Fett had a group of bounty hunters who followed in their footsteps. Or was it this is the same clan that found and raised Jango Fett and trained him of the ways of the bounty hunters? 
Set after the fall of the Empire and maybe before the First Order rose to power.
I'm not sure actually, since there was no indication of the existence of Grogu (who was mistaken as Baby Yoda) in Episodes VII to IX.
The Mandalorian (Pedro Pascal) was contracted to retrieve a 'package'. The package happens to be Grogu. A baby of the same species as Master Yoda. Not only that, but he is also strong in the force like Master Yoda. This made his life as a Bounty Hunter complicated.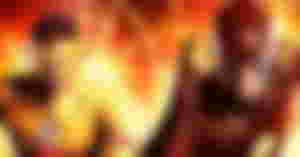 The story evolves around CSI Barry Allen. He was hit by lightning on the same night that Star Lab's Particle Accelerator exploded. The even that created the Flash. But the explosion created more than just the Flash... but a whole bunch of Metas (super-powered humans) as well. Unfortunately, used their newfound powers to fulfill their selfish agenda.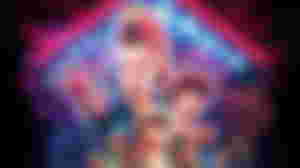 Currently, Stranger Things is in its 4th and Final Season.
Peace was broken in a small quiet town. In a secret government facility nearby, scientists are experimenting with children that potentially have the power of telekinesis. However, something dark happened that killed almost everyone.
A young girl known only as Eleven (Millie Bobby Brown) escaped and was adopted by a town Sherif. Slowly, a dark supernatural power from another dimension creeps into the town. A lot of strange things happened in this show.
Before I give my most Favorite TV Shows here are a few titles worth watching.
The Rookie - The 40-year-old John Nolan (Nathan Filion) leaves his comfortable life and joined the Los Angeles Police force. But since it is now its 4th season and no one can be a rookie forever, the show introduces a new rookie from time to time.

MacGyver - I'm a fan of the original MacGyver starring Richard Dean Anderson. A secret agent who hates guns and can create and fix almost anything with whatever materials available using only his trusty swiss knife and a roll of duct tape. If you have heard of the expression "We have to MacGyver this thing out of nothing"  (or something like that), it's because of this show.

The 2016 remake starring Lucas Till, is just as exciting... or even more exciting than the original. The series was concluded in 2021 though.

NCIS: Hawai'i
NCIS: Hawai'i is the latest spin-off of the NCIS franchise. Though I don't watch the original and other titles under this franchise. NCIS: Hawai'i got my attention though.
Now for my number one favorite

Deputy Rick Grimes (Andrew Lincoln) leads a group of survivors, including his wife and his son Carl (Chandler Riggs). While trying to survive the zombie apocalypse, the group is constantly on the move in search of shelter and food. They came across other survivors, some joined them. However, some survivors have different agendas and methods of surviving, including a group of cannibals in Terminus.
While their group grew in numbers they also lost a lot of friends along the way. Including Rick's wife, Lori (Sarah Wayne Callies) and later, Glenn (Steven Yuen), and Carl.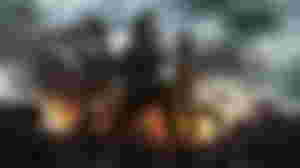 For eleven seasons, Carl Grimes,  grew up in this show. He started as a five-year-old toddler and grew up fighting both the undead and the living.
I believe this series will have an explosive ending which will come soon.
The franchise had several spinoffs including Fear The Walking Dead and Fear The Walking Dead: Dead in the Water. These two are also on my list of shows to watch.
With the numerous channels available on cable and Internet TV, there are hundreds or even thousands of TV shows to choose from. I did not even include the reality shows that I love to watch like American Ninja Warriors, Wipe-Out, and Battle Bots among others.
But here's the thing, I want to cut down my TV time and spend most of my time on more productive activities like writing and drawing.
---