Making The Best Out of Read.Cash Sans Rusty
January 9, 2023
Even with Rusty gone, I am glad to see that there are still at least forty (40) articles uploaded in read.cash each day. At least that's what I have observed in the past two days.
A lot of members stopped writing for read.cash after @therandomrewarder (a.k.a Rusty) bid his goodbye from the platform. To almost all of the writers in read.cash, Rusty was the source of "manna" in this writing community.
Now that the bot is gone, a lot of them stopped posting for this BCH-powered platform and moved on.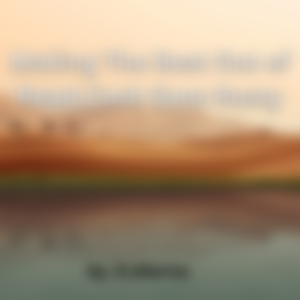 ---
Greetings once again my dear Read.Cash friends. This is just my second article for read.cash this year. Not that I don't want to make a post here anymore because Rusty's already gone, I was just a bit busy making my plans and adjusting my goals for 2023.
The question is, how do we make the best out of Read.Cash Without Rusty? Perhaps to answer that let's first take a look at the effects of Rusty's absence.
The Bad. With Rusty gone, it means tips from read.cash itself stopped. This has discouraged a lot of writers who were hoping to earn some extra cash --- or bitcoin cash to be precise. This clearly dropped the number of active writers here.
Frankly speaking, I was discouraged.
The sum it up, the bad effect of Rusty's absence is:
Lower (or no) income

Fewer active members.
The Good. Maybe it's a bad thing that there are fewer active members left in Read.cash, but the good thing is, that plagiarists are also discouraged to post on this platform. This can also mean there are fewer or no AI-generated articles posted on this platform. This can also mean, fewer low-quality articles.
To sum it up the good.
Few or no plagiarized articles. No more or fewer plagiarists.

No or few AI-generated articles.

More high-quality articles.
I believe there is more to reading. cash than trying to catch the attention of Rusty. Although I admit, getting Rusty's attention and tips for our articles was exciting, so to speak. However, as I have always said, we should write not for the bot, instead, we should write for the human readers.
Write with human readers in mind. As mentioned, we should write for our human readers and not for any AI curators or rewarders. Thus, if we want to grow our readership, we need to know what they want to read.


Focus on fewer niches. I have observed that the most read and rewarded articles here are about cryptocurrency and finances. Though I have some knowledge of financial management, I am a novice when it comes to cryptocurrency. However, I can still write about topics where my expertise lies. The first thing that I need to do in the coming weeks is trying to determine which niche I can write about that will

Interact with the other writers. Since most of the remaining writers are those who don't use this platform as a cash cow anymore, I believe we will have now authentic interactions with them.

Share my articles on social media. I'm not really a Facebook user. I need to learn to improve my social media skills and use them to increase my readership.

Bring people new writers/ bloggers in. Social media can be used not only to increase readership but also the best way to promote read.cash and the benefits of bitcoin cash.

Try to get sponsors outside the read.cash circle. I noticed that there are some sponsors of a few writers who did not make a single post in read.cash. Some even put the link to their personal website on the sponsor block. I think this is one feature that many of us have failed to explore.

Although read.cash is not driven by ad revenue, I think the Sponsorship feature can be used to bring some advertisers, especially those who are just starting their business or services and with a limited budget for advertising.
I can't guarantee if these plans will help bring success to read.cash. These are just my initial ideas to make the best out of read.cash especially in the absence of Rusty. The way I see it though, if we want to help this retain this platform, we need to bring in new quality writers while trying to help filter out the plagiarist, AI-dependent writers, and other cheaters.
I mentioned that we might be able to get some sponsors from outside the read.cash sphere. To do that though, we must upload original and quality content regularly and increase readership. For sure, nobody will sponsor low-quality, let alone plagiarized content. I believe this is an area that we need to explore.
Most of all, we need to help and support each other here.
May we find our way to success.
---
Article(2023-002)*
Please don't forget to Like, Upvote, Comment, Share and Subscribe!
Check out also my other earning sites. (Note: Some Contain Referral Links)
|Read.cash | Noise.App | Hive (Via Ecency)| Forum Coin |Publish0x | Cointiply |
Or Checkout my LinkTree for updated links.
*-Num 2 for year 2023