Island Hopping at Islas de Gigantes
April 9, 2023.
Author's Note: This article is one week late, but as they say... "Better late than never."
It was "Araw ng Kagitingan" or "Day of Valor" in the Philippines. A national holiday in our country. It's also the day I upgraded my girlfriend to "Wife" eleven years ago.
Last year, we celebrated our special day in a resort with a huge swimming pool. This year, we decided to take a long trip and go island hopping at Islas de Gigantes, or Gigantes Islands.
Gigantes Islands is a group of Islands off the coast of Carles in Northern Iloilo, Philippines. The trip from our place would take about one to one and a half hours.
We were a bit delayed. We were supposed to start our trip before five in the morning. The long drive was uneventful.
We reached Carles port at about seven in the morning. We had something to eat for breakfast. We stayed at the port for about half an hour and then started boarding our chartered boat.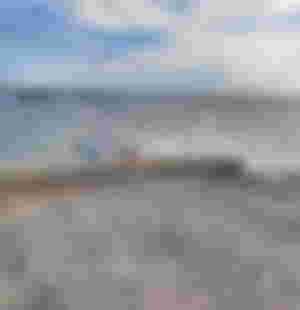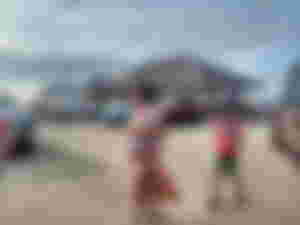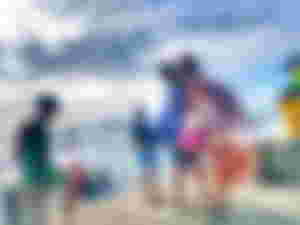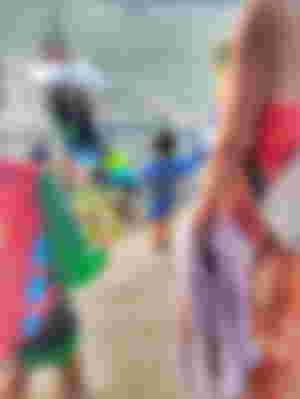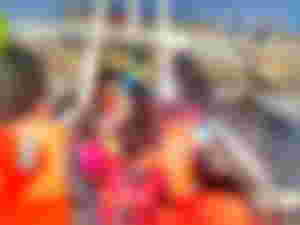 Our first destination is the Tangke Lagoon. It took us about a couple of hours to get there. The water was a bit rough. Some of our companions, sitting in front of the bloatware already wet from the waves even before we get to our destination.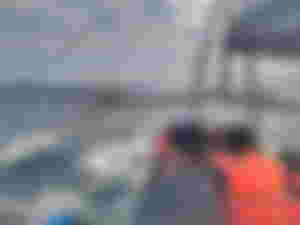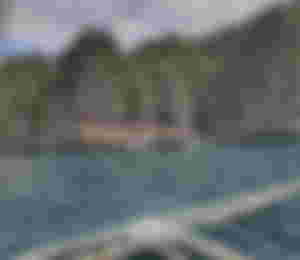 The Tangke (meaning tank) Lagoon is a saltwater lagoon surrounded by cliffs. We can't stay there for long though, as there are other tourists started to arrive as well. We took a dip in the clear, but salty water and had some photos.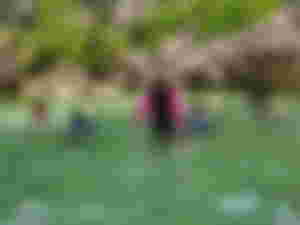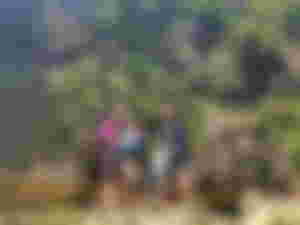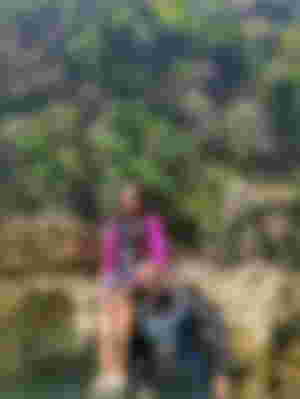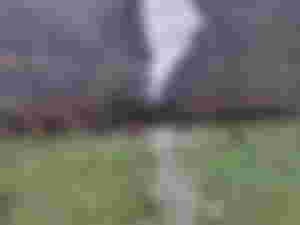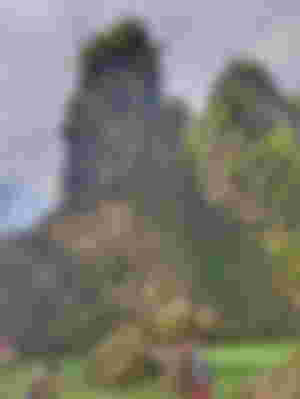 Then we're off to our next destination Cabugao Gamay Island
I think this is the most famous island. It's the one that you always see in the photos when you say Gigantes Islands. Let's say, it's the one with the most scenic view.
The only drawback when there are lots of visitors is, you have to wait your turn under the scorching heat of the sun. It's quite worth the wait, however.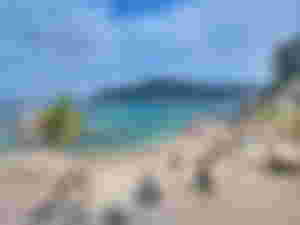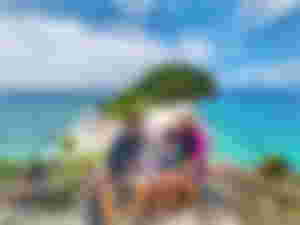 After the short photo shoot, we spend some time swimming.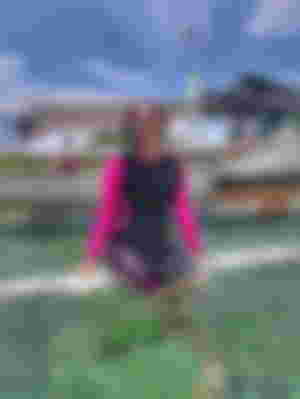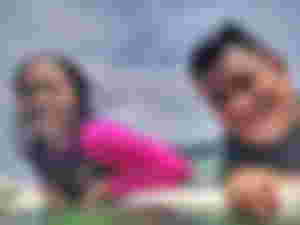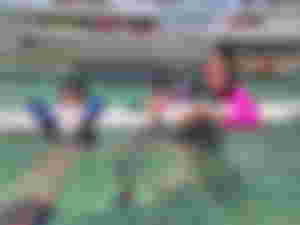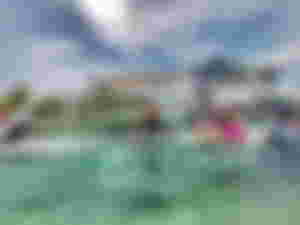 Then off we go to our third destination
Antonia resort is at one end of one of the biggest islands in the group. It has a white sandbar arr. This is also our venue for our lunch!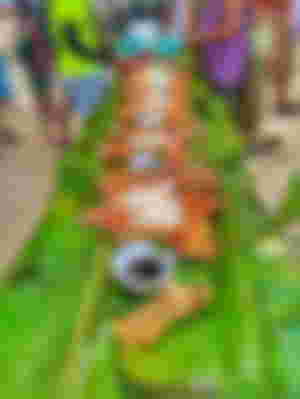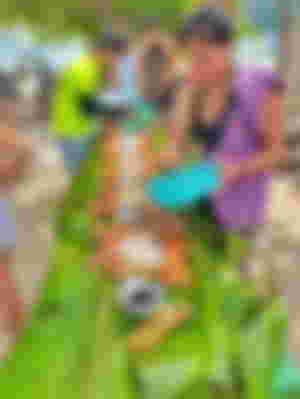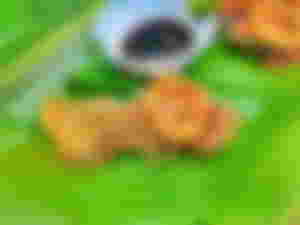 After that delicious lunch, we spent some time... once again, swimming!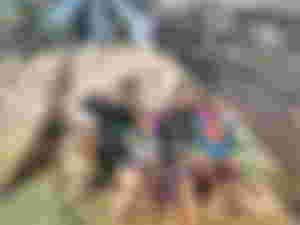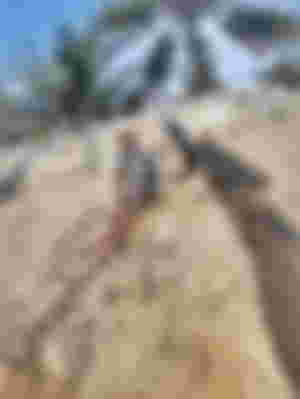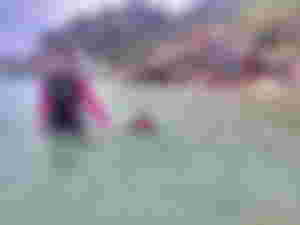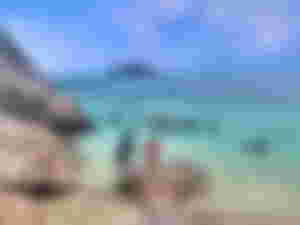 We were supposed to have more destinations to g to. The next one was supposed to be the Mini-Boracay. However, since the tide was already high, there was little space left, we decided to proceed to our supposed to be our next destination. Another small island of white sand (I forgot the name).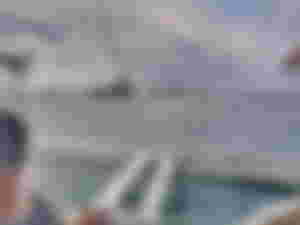 However, dark clouds already started to gather over the horizon. If we stopped on that island, we might get caught in bad weather. Besides, most of us were already exhausted.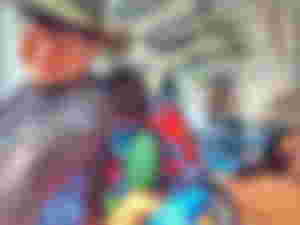 Gigantes Islands is a great destination if you love the beach and island hopping. There were still several destinations that we were not able to go to due to lack of time. I think there are tour packages for an overnight stay or even for a couple of nights. You can go there by group or join other people for a group tour.
In our case, we paid PHP 1,200 or about $22 per head for the adults. There were 24 of us including four children (children 10 years of age and below are free). The fee already included the environmental fees and the lunch.
Hopefully, we could go back there soon and visit the other places that we failed to visit last time.
---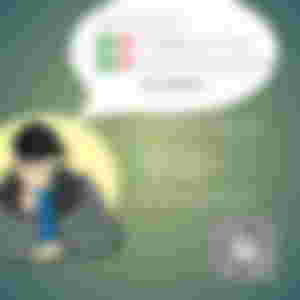 ---
Post No. 2023-018
Date Posted: April 15, 2023 Philippine Standard Time
(Also posted in Hive)
All images are mine unless otherwise indicated.
| Read.cash | Noise. App | Hive (Via Ecency)| Forum Coin |