Do You Make A List of What To Write?
October 4, 2022
Article Number 219
Do You Make A List of What To Write? A few months ago, I was able to upload at least 26 articles in one month. The closest number to my goal of uploading one article per day here in read-cash. I admit, I always fall short of achieving that goal, but there were several months that I was able to upload more than twenty articles in a month. In the last four months or so, however, I barely wrote 15 articles in a month.
What made the difference? In those productive months, I always make a list of topics to write about and when to write them.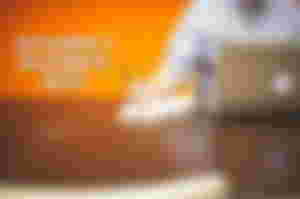 ---
How are you all doing my read-cash friends and readers? I hope everything is A-OK on your end.
I am now on a four-day writing streak now! Hopefully, I can make at least a seven-day streak this month. Just a thought, would it not be great that we get some sort of recognition like a badge for doing a seven-day writing streak? I got the idea from the Duolingo app.
Anyway, let's get back to my topic. Do you make plans on what to write about? Or do you just write about whatever comes to mind? Or a little of both?
---
In the last few months, I stopped making a list of topics to write about. I don't know why I stopped doing that. Was it because I lost my motivation to write? Or was it because my old-lazy self took over again? Whatever the reason was, the result was obvious. I end up with few articles per month, which means, low revenues.
Have you ever experienced this? A topic would suddenly pop up in your mind but you have no time to write at that moment. Then later on, when you now have time to write, you already lost that idea. No matter how hard you try to recall what that was, you can't. The idea is lost forever. Frustating, right?
The truth is, that happened to me several times, especially in the last few months.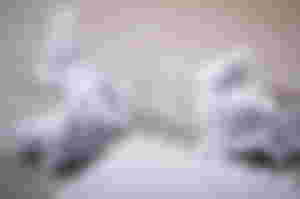 In the past few days, some writing ideas came to my mind. However, I always felt exhausted every time I get home I wasn't able to write them, instead, I did some free writing. At least with free writing, I can write about anything without any specific topic. Like, telling what transpired in my day.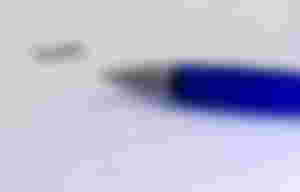 A few hours ago, I was trying to decide what to write. I was planning to write another article about my $40-a-day earning goal. I also thought of writing about my teaching experience this year. But somehow, I thought I don't have enough "materials" yet to write a full-length article.
Fearing that I might forget about those ideas, I decided to make a list in my Evernote app. Then ideas kept on popping into my mind. I end up with eight titles (and counting) including this article. Yes, this is another spur-of-the-moment article. I also included in my list the titles that I want to repost on Hive and Publish0x.
I have, once again, set my goal to write 30 articles this month. Or make that 31 since October has that number of days. Goals can only be achieved with proper planning. Thus, if I want to achieve 31 articles this month, I must go one step ahead. If I can write two articles in a day, the better. This platform has no rules against that, as long as I pace them correctly.
As I close this article, I will repeat here the three P's of success: Passion, Patience, and Perseverance.
Thanks For Reading.
---
---
Total Posts. 219
Post No. 4 for October
Check out also my other earning sites. (Note: Containsreferral Links)
|Read.cash | Noise.cash | Hive (Via Ecency)| Noise.App |
| Forum Coin |Publish0x | https://cointiply.mobi/8yiK |
Or Checkout my LinkTree for updated links.