A Meaningful Weekend Experience.
January 30, 2023
Last Thursday, we went to Iloilo City (Philippines) for a three-day retreat. The retreat was held at the Holy Rosary Prayer and Reflection Center in Calumpang, Iloilo.
Though the place was surrounded by highly urbanized neighborhoods, the area was huge and we can hardly hear the surrounding noise, except for the loud sound system. I think they are celebrating a fiesta somewhere near.
The trip was about three hours long but quite uneventful. We arrived at the center past one in the afternoon. There were no activities yet, except for the orientation, and film showing.
The weather was rainy and cold. So after dinner, we went back to our rooms to rest.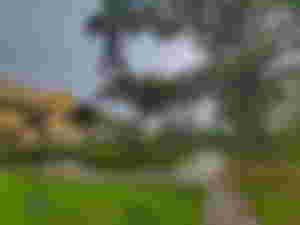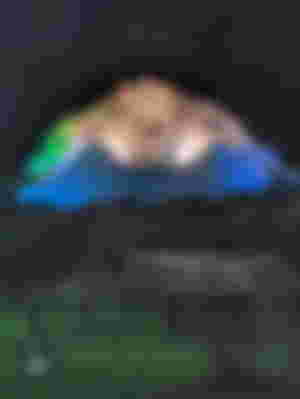 ---
I woke up before five, as usual. I thought of taking walk around the pond I saw as we entered the gate. Then again, it was raining and cold. I decided to go back to bed instead. But before six, I decided to do some light exercises.
At six thirty we gathered in the chapel for the morning praise. After that, we had our breakfast, a short break then our first session.
The resource person was a Dominican Nun. She's a jolly speaker and clearly, she has given such retreat several times before. There was no boring moment with her.
I won't talk about the details of the retreat though. During the breaks though, I manage to take some photos of the area. (Hush... we were not supposed to have our cellphones with us).
Do you recognize this tree?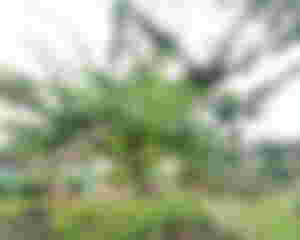 In the afternoon, I decided to check the pond. I realized, it was part of a fish pen before. But instead of covering this pond, like the rest of the area, they retained this one and surrounded it with a paved walk. I thought I could walk around the pond tomorrow morning.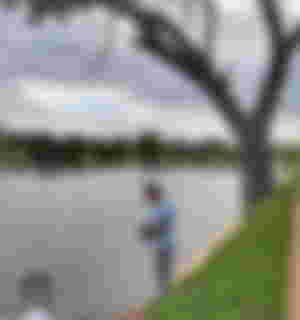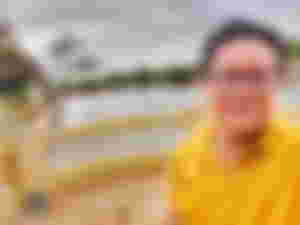 I walked a bit and took some shots. I wondered if I can catch the sunset later. However, thick clouds covered the sky again later that day.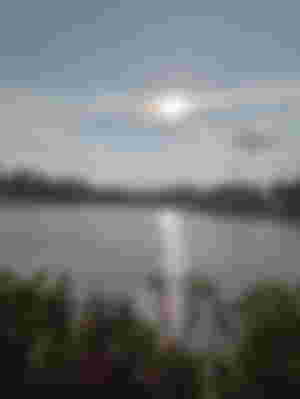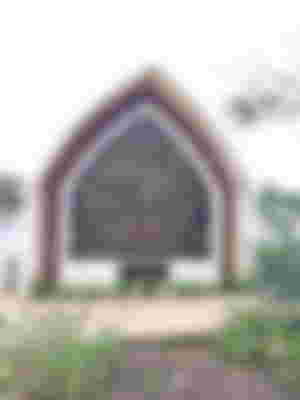 Before dinner, some of us went back there to have a chat and photos. This is where I got my winning photo for the #POBphotographycontest. (See this post: Lights on a Pond).
Here are some of the other photos I took that night. In this low-light environment, I opted to use the night shot instead of using the flash.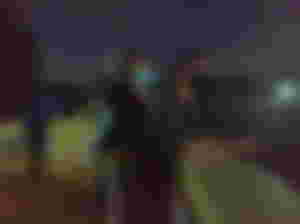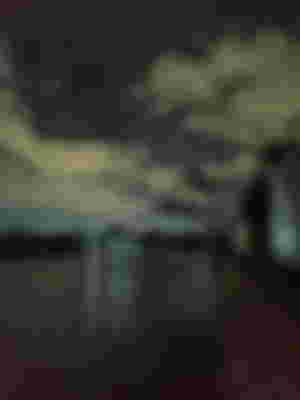 After dinner, the night sky was finally clear. The stars are now visible. I decided to try some long exposure shots.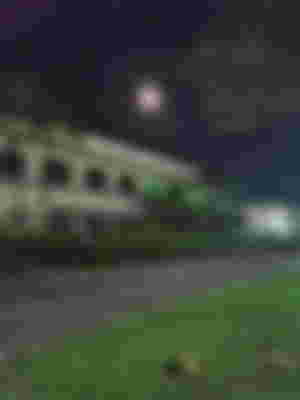 First, I set my phone to ISO:100 with 6 seconds Exposure value (EV). Then I set it to ISO:200 and 20 seconds EV.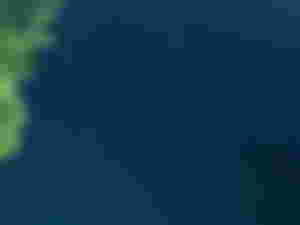 Enhancing that same photo using Snapseed, I got this...
I should have tried some other setting combinations but some of my colleagues were also there and we chatted.
---
I went out at 5:30 for a jog/walk as planned. I have been hearing some sirens before I went out but kinda ignored them. When I reached the side of the pond, this is what I saw. Fire, maybe less than a kilometer from our location.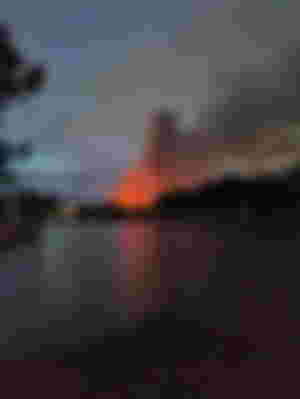 I heard later that the fire started about two or three in the morning.
---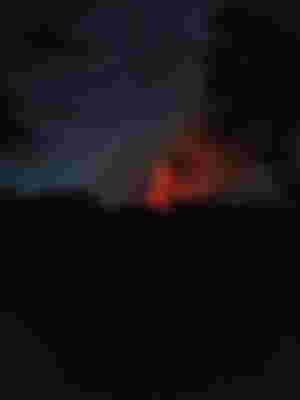 I jogged for about 25 minutes. Based on my app, I covered about 2.5 kilometers. I could have gone for another round, but I have to be ready before six-thirty.
The retreat concluded with a mass before lunch. Before we left though, we had some photo sessions with the group.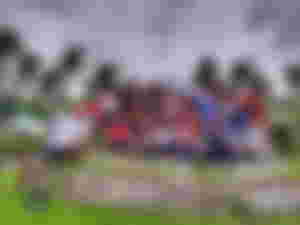 On the way home, we had two short stopovers. First, we went to have some photos at the Festive Walk. One of the attractions in Iloilo these days.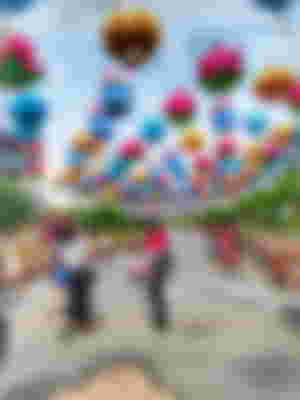 Then we went to SM City, Iloilo. I just bought some Krispy Kremes for the folks and kids at home.
It's been quite a while since I attended a retreat. I am quite thankful that even though I am just a part-time faculty they asked me to join the retreat.
Going on two or three days of retreat like the one we just had is quite rejuvenating.
To be disconnected from work, which means disconnected from stress even just for a day or two. Being disconnected from social media can give our minds some relief from all the negativities that we encounter and absorb every day.
To be free from the influence of modern technology and get in touch with nature even just for a day or two is truly relaxing.
Finally, having a retreat, especially a spiritual one, is a great way to recharge our body, mind and soul.
---
Post No. 2023-006
All images are mine unless otherwise indicated.
|Read.cash | Noise. App | Hive (Via Ecency)| Forum Coin |
Or Checkout my LinkTree for updated links.
*Cross-posted in Hive via Ecency.com