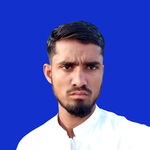 Recently I thought that time passes very fast nowadays but we don't feel it. I remembered exact day of sign up in this site. But today I am going to share you small journey BCH where I earn Bitcoin Cash? I have earned BCH from Noise.cash site that is very excellent platform. I have earned $18.13 dollar.
I have achieved a lot of things but none of them I am going to share some of them. Last month I heard about Noise.cash site. I started working on it. Noise.cash is that great and amazing platform where I earned some money. In that platform everyone can earn money sharing quality things. Noise.cash pays on them who working honestly. In tho time I have 178 subscribers and and I earned 18 dollar. My noise.cash profile link :-https://noise.cash/u/Irfan1212
Read.cash is real site which is paying Bitcoin Cash on those people who are Sharing quality and good contents. I have sign up on this site before some days ago. But today I m going to share my first article on this site.