Rainy Monday
I started my day a always I woke up in the morning at exactly 5:00 am, before I get up I do meditation first so that I will ready for my next things to do.
After 20 minutes of meditating I washed my face and get a toothbrush too after that I prepared my shoes because I am gonna jogging before my class start. I took my phone and check my messages but it always no one want to great mo as always (HAHAHAHA) I feel sad because all of my friends have a great every morning with there girlfriend but it ok I'm happy with my own life and I can handle even I am alone.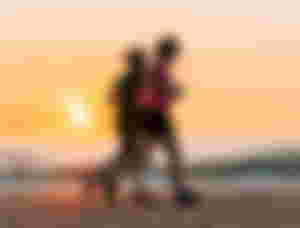 Let's go back to my story, so that I wore my army shoes because I am more comfortable with that I leave in the house exactly 5:40 am and start to jogging while I am jogging I listen to the music that gives motivation and continue my everyday life and routine also to achieve my goals.
I do my everyday routine exercises like jogging in the circle in Heritage Park in 10times and also my pool ups exercise to my back muscles after that I do 150 push up but different kind of push up so that I can improve my other parts of my body for example I do Archer push ups for my uppers chess part, diamond push up for lower part of the chess, and also my favorite push up style is the hand stand A push up, this kinds of push up are really gives me improvements to my body parts, I know somebody gonna think why I am doing this? It's very simple to answer this, I have goals! I want some achievements to my life I want to be proud of my self! Because I can do this like that and also I want to be a "Calisthenics Athlete".
8am in the morning after I done doing my routines exercises I go home because my online classes gonna be start at 8:30 am so I have 30minutes to prepare, I go to my house 8:20am start to recharge my body and change clothes also after that I. Ready for my online classes.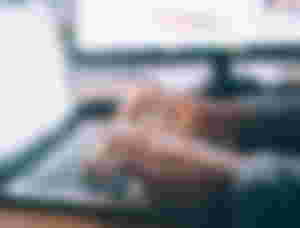 My mom prepared my break early, if you want to know what I eat in the morning it's only boiled egg and black coffee I'm done with that. My teacher told us that we are gonna do some of activities for this day because she's not gonna end our meeting after she gives the instructions.
Our activity is all about a proposal for business plan and I have a group that we will gonna have a brainstorming to have more ideas what are we gonna do a business plan, btw guys I am Mechanical Engineer Student so that our business plan are related to our course. After a few minutes me and my groups are in Google Meet so that we can talk about of this plan.
That's all guys I just wanted to share my day of this day, Monday!, Hahahah matching words. I hope your Monday are good also, let me know in the comment section if you are good too
P.s. Monday work hard, Sunday rest
Lead Image from: Unplash.com
February 22, 2022
Author: Infinity_101