In front of me, he had a wide bungalow that he had recently built. The bungalow was magnificent, but his house was lonely. We both continued to tackle the balcony of a few lees, which was towards the west and from where the sun could be seen, he turned to me and looked at me with his burdensome eyes.
"It's a matter of days when I was going to live in the hostel for the first time.. I wanted to take a room with no balcony connected to it. It was on the west side, where I used to see the sun sinking. I had to spend the whole five years in this room ".
He was describing his old things... maybe he was old with balcony and his, although he had a beer for god with balcony but it was surfing in his life.
"When I got a job and I went to Karachi, I got a flat for accommodation from my department, I was happy, because there was no balcony in this flat, but know what I did? "He asked me aback
"What did "I exclaimed powerless
"I changed some of the department's elders to the flat and made a balcony in it. It was on the west side and could see the sunken sun from there"
I wondered why he would go near him if he hated the balcony.
"Today while I am retired, I could make a bungalow with no balcony, I negotiated with the designer, he made the image of my choice
This is a year later when I received the news that my friend had fallen from the balcony that he had not even wanted.
I remember all his words... did he already know that he would fall from the balcony and wash his hand with the soul that he hated the balcony all his life? There was a wave of fear in my body.
Some of his personal belongings, about which he did not know when writing a will, were handed over to me. These were a few books, registers, childhood toys.
One day I was looking at her stuff, I got a picture of a book in class iv... it was her childhood picture... There was another child with him. Both were playing in a balcony and the sun was setting in the back.
It was written below. "awan, my friend, who died at the age of ten, fell down from the balcony and I began to understand death as a great mystery. "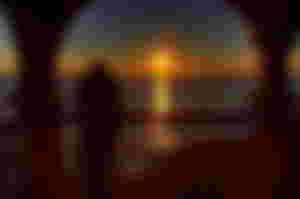 I hope you will appreciate my article @bheng620