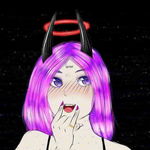 I hope everyone is fine and having a good day and busy competing with their daily or weekly task's.
As you can see title yes finally after 2 months wait i bought my laptop with BCH money before starting my story let me tell you one more thing.
Yesterday i can't write any article so main reason of this was laptop yes i was busy choosing my laptop and traveled to much almost whole day so after reaching back to home i was not feeling well coz of weather it was to hot day and now today is pleasant weather raining outside so I'm feeling fresh to write today.
2 month's back i was planning to buy laptop to start new passion and work. Being an artist i want to upgrade my self and my one of little dream is to step in digital arts and illustrations etc. So i planned to buy a laptop luckily i was almost new in noise cash and BCH community so i set my goal to buy a laptop with BCH money before that i was new so wasted my BCH of starting but after making a goal i decided to hold my BCH and work hard to achieve my target.
Did too much hard work to reach there saw many obstacles in my way who tried there best to demotivate so can't complete my target but they are only 1 or 2 peoples out so i didn't focused on what they're trying to do.
After some time when i thought it's not easy to buy to early and can't do from myself so i decided to ask for help by posting in noise for contribution.
Day by day people's help me out to reach it early all of them are gem's who contributed little to huge amounts and help me in any way so big shout out to those and thank you for making my target easy.
This is one of main reason our community think about other's they try their best to help anyone who need so you should be proud member of our community.
After doing hard work in whole month i can't still reach to require funds i was little bit disappointed from myself but let me tell you it was new month and i saw many peoples writing articles in read cash and i was already a user but at that time already quite it coz i find no reason to work if you don't get any support so i decided to try once again last time with hope of support and rusty visit.
After writing peoples showed their love and change my decision of leaving I'm very thankful to them who helped me in that situation.
Somehow rusty visited and got 6$ still you can check in list it was quite big for me at that time so i was happy and excited for another one and then next day i started thinking and working on it and people's supported like previous and got attention of rusty another time but this time i got more i think more than 10$ worth BCH so i was shocked and so happy that rusty is making easy for me to achieve my target.
Then i decided to tell about my goals and one of my goal was to buy a laptop and literally now I'm very happy to achieve it.
So after completing that rusty played their role and keep motivating me day after day and never tried to see what's going in my back.
Sometime i feel demotivated but i got friend who motivate me with their blessing words and literally if you have such friends than they are blessings for you.
If you're reading yes exactly you're reading then you're blessings for me and i don't have enough words to say thanks.
So my turning point was this and my first love means @TheRandomRewarder help me a lot in whole situation to reach out so easily and i hope he'll never leave me alone in any bad situation.
And now you all know about whole story of previous month so let's move to my yesterday journey and experience buying a laptop with my BCH money.
I did a big mistake and I'm in loss of 100+ $ basically i was hopeless that BCH will pump so early like one day before it price was 550$ and i decided to exchange BCH into fiat so i can purchase it in time.
Here is a glimpse of transaction

i exchanged 0.5BCH into fiat to buy a laptop prices are high and BCH prices was at low that time before this transaction i already exchange 150$ when BCH price was in 590$ and then it fall back to 550$.
After seeing prices are falling down i didn't understand what to do now and already planned about after 1 day I'll be going to buy.
So as i exchanged 150$ in 590$ i was in profit and still more BCH left but price fall and we are in dip and my brain was saying do what you want is now don't wait more if you wait more than it will fall down to 480$ again and it was unacceptable for me to exchange then i exchanged the one shown in screenshot and 50$ three time's transaction and price was 550$ so i loss almost 100 or more $ profit.
Let me show you current price of 100$ transaction

it's quite big for me coz i was holding it from 2 months but suddenly this all happen.
Few minutes back when BCH price was 660$ it's current price was 116$ and now it's falling again so I'm happy to see it coz i want to full my bag so it require a big dip.
After exchanging I've now money to buy laptop
As i said i planned everything 2,3 days back my priority is
Exchange into fiat

Travelling to city

Searching for laptop in reasonable prices

Coming back home
It's some point's I've planned and after exchanging wait i exchange half of this amount while i was in bus heading toward my destination to buy it.
I traveled from my home I'm now here in village so I've to go in city to find a better one as a preplanned we have to woke up early next morning in bus time we means me and my mother was with me and after going in bus it took 2 hours or more than not exactly tell coz i was busy listening music.
After reaching our destination first priority was to search shop let me add another heading
So after searching shop where i can easily find laptop with my needed requirements i searched 2 or 3 shops to check market rates but i got a shop to early in 4th attempt i found a shop where i bought laptop with my BCH money i was holding from more than 2 months
So the price after telling requirements of laptop was 32000 Pakistani rupee. Means 208 USD so i asked him to ready it packed in a bag bag was separate so it cost 10 USD
Requirements of laptop my laptop is
Core i5

3rd generation

8gb ram 500gb hard drive
So basically i was in search of 5th gen but Can't find it in reasonable prices it was too costly so minimum requirement was third generation so i decided to go with it.
Now fact is what will i do with it
I am currently learning things and after 1 or 2 months I'll start working on BCH projects I've one idea but preparing to learn early.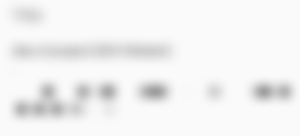 Reason of stealing I'm hiding my idea based on up coming project if i did it successfully then you guys will be shocked with upcoming results after this project.
More interesting thing's to come ahead now
Before ending I'll tell you never loss hope i did a lot of hard work and sacrifices to achieve it and now after getting reward I'm happiest person in this world so if you're sad or broken then this will help you to try again and again never loss hope we are with you you're BCH community member so giving up is not an option.
Must drop your Feedback's and blessing word's in comment section and sorry from my side can't upload it yesterday.