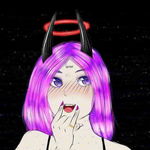 My 15 days progress

Current BCH holdings

Achievements I've unlocked in these 15 days

Upcoming 15 days plans

Club 1 BCH official member
Today is 15 march,and completed my half month of march so I've decided to update here about my progress in these days.
First of all it was quite difficult and i didn't expected support i got from you guys which make my progress easier to achieve goals.
5 Articles on read cash in march

2$ worth earning in 1 day from noise cash

1000 subscriber and a contest

Invested in crypto
2 weeks before i wrote about goals and target which I've to complete before march or in month.
As you can see in heading my target was 5 articles in whole month.
You guys are thinking I'm joking it is your right to laugh on me. I don't know why i added only 5 articles in one month .
That article was mine decision changing moment for me.
Why?
You guys know before that article i didn't get any support so i was about to quite if that article got no support and write about this I'll write 5 articles in month of march if this article got successful.
Basically i completed this target in just 7 days. I almost wrote 6 articles in 7 days which means I've completed my first goal in just a week.
Without wasting time let's move on next one 
We all almost everyone is also on noise cash platform and you guys also set different goals and work with different style.
So my way too work there is different from all other working .
I always set plans and target's and work on this without seeing anywhere or any person whats he's doing.
But yeah i try to observe others what's their mindsets and how they think so it help me to make a strategy.
Somehow i set a target when this month started and i worked on this since start without hesitating .

This is results of hard work i did in these 15 day's and hard work always pay off.
As i completed this one in less than a month I'm looking forward to increase my daily earnings will talk about this later.
Lets move on to next
Another goal completed less than a month. I always set small goals and after competing these small goals or plans you've made literally motivates me to do more and better work.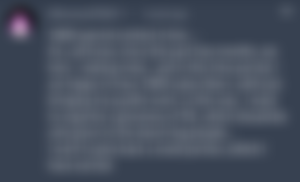 Post redirect link : https://noise.cash/post/lxz8v053
As i completed this goal less than a week i asked to arrange a special contest for my subscribers so i did arrange a contest for them but .
Fact is you guys didn't fulfill my expectation which is quite sad
I managed my funds and organized but what was response from my subscribers.
Not only a single person from my subscriber list participated in it except 1 or 2 people's if you're reading thank you for being there.
I think you guy's are busy or you are already rich or something but i didn't expected results i got.
i successfully organized it and given my 5$ worth rewards to participants all are satisfied with contribution i distributed among them.
The most important one for me is to understand about cypto and buy something from dip and grab some profit.
It is not so easy to understand about this as much as you can dig you'll never going to reach at its end just like knowledge.
So what i invested in?
After posting in noise lot's of peoples give me advice to invest in ETH or LTC .
It was difficult for me to choose between these two and after seeing post on twitter by my favourite person who give trading signals.
He tweeted about ETH and LTC are going to rise to the moon .
Without wasting anytime or thinking anything i buy some LTC and save them for later and sold it yesterday when it was at peak and got double profit from it.
I will not going so deep to tell about my current holdings because i made a plan to write whole article about this.
So I've set 0.3bch target in march which is almost here to complete and hope so I'll increase it to 0.5bch before ending of this month.
Will share about this on my next article stay tuned .
Followings are achievement i completed or unlocked before time period :
5 articles

1000 followers and contest

2$ in one day

0.3 BCH almost before month
I've decided to add some more targets because almost everything is done in less than 15 days.
So what's up all i need is your help and support to complete my goals.
As of these days are unlucky days for me and feeling demotivated or depressed I'm writing this with hope of it can be a good signal for me.
So followings are my upcoming plans and targets:
Reaching 2000 subscriber milestone

3$ per day from noise (not really joking)

30 days 30 articles mean 1 article per day (which require your support and help)

0.5bch in this month .
total goals in one month 08 which i completed only 04 .
From 4 out of 8 completed 4 more new added so 4 out of 12 .
I want to add this one coz i really want these things but still I'm not able to buy these coz of market prices or insufficient funds.
Because of freelancing it's require to have a laptop and i don't have any laptop or PC so i added this to my funds and earning I'll earn from this platform which will bring me a brand new or old laptop.
But seriously you guy's don't know previous week our government added some more taxes on laptop ( new or old) .
And market is also in dip which is quite bad and my amount I've is in lost i can't claim my money in anyway.
But this market bull run can bring me a laptop before this month if it continues to pump and gain it's old price. ( old price was 745$) highest of all time.
Sadly this month can't work on other social platform to aware peoples about BCH coz of other things and project but now I'm working on it and will tell you results in coming days.
Also want to add I've invited few more friends in noise cash to secure their future by holding or collecting BCH and I'm still happy coz of this small contribution.
I'm so excited to announce that I'm now a official member of this amazing club where we all are struggling for same purpose and we all have same goals and @bmjc98 gives me a chance to be a part of their family and I'm glad to work with them. Specially @Eybyoung she also help me a lot to understand about club and I'm looking forward to work with them like a family.
Before finishing this article i wanna tell you and a request from my side to please if you read whole article and leave without giving Feedback's it hurts differently so a request from my side to please leave your feedbacks here with me in comments so i can work on my mistakes and try to improve my writing skills.