You are only in debt when you don't understand the breakdown of finances.
Taking the time to manage your money better can really pay off. The basic insights of the nature of debt and credit markets are simple but if anyone doesn't take them seriously, then he would be in debt. Mark my word.
It's mind blogging to me when I see the statistics. 25% (personally I think the number is more than that) of the population with debt say they'll never be able to pay off all of the money they owe. It's alarming to see how we are maintaining our personal finance.
I believe, in our life, we have seen at least one person closely or know about him who lost everything in debt. People go bankrupt and become homeless just in a few months. I say it's not poor management but ignorance or lack of knowledge about how to break down the finances.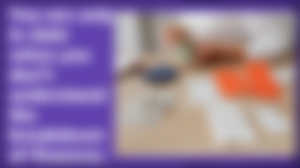 Photo: My own creation using Canva.
There are many other rules like 50-40-10 is also a popular one. I say, follow the one you think fits best for you. But never ever spend everything you earn. It will force you to be in debt.
In this era of credit cards and a show-off lifestyle, it's easy to spend more than what anyone earns. Because purchasing became so easy, people don't even have to have credit in their banks anymore. That's when it becomes scary though it will sound like a perfect shot for many. The truth is, the bank will tear your life apart for the last penny they own. You can never go away from it. So better earn to split your income.
My taxable property is not in high volume but I still have to pay some. I have a family of 4 to run, a house to pay rent, and all the bills. What I do is, after getting my salary; I immediately split it into every expenditure. I put them in my personal drawer in different sections. Tax money in one, house rent and bills in another, and food/groceries in other sections. Also, I keep apart some for our kids' education and other daily expenditure/for my wife. My spouse can access the last two sections. It makes it easier to pay for/buy things on time. Lastly, I keep a small amount in my saving account.
I can proudly say that I'm not in debt.
I'm doing this for many years and now I know what money is going where. I agree that my saving account should be much bigger but the truth is, because of the inflation it's hard to put even $100 in the savings. But I keep some as low as $50.
If you are not doing this, don't know how to do this; learn, man. There's no way out if you fall into debt. 5 years ago I have finished paying off my debt and I know the feeling f freedom. But yes, you can have a good debt to help build important things in your life. if it helps steer you toward your goals. But don't fall into bad debt by spending more of what you don't earn and end up taking more than what you can't return.