Investing in Rental Property - How viable it is during Inflation?
One of my properties is under construction which I will rent from 2013! And one is rented since 2017.
I know, it sounds a little obvious to take this big jump during inflation. My cost of building the current property is as high as 35%. But I have some solid logic to go with the plan.
Before I share my strategy let's understand the real property market.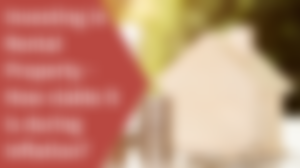 Photo: My own creation using Canva
Buying and investing in real estate/rental property can be lucrative but, just like any investment, comes with benefits and challenges. You have to have good knowledge about leasing, mortgage loans, tenant and landlord relationships, and property management. It requires a commitment of time and money.
Keeping in mind all of this, if you have the money you can be a landlord, can own a solid property that can save your back during a hard time is just a matter of fact.
The bigger challenge that comes with it is maintenance and upkeep costs. Also, it's not always up to the landlord how the tenant would be. So that's a lot of stress to deal with.
Fortunately, my tenant is good enough and is the same since 2017 and that's one of the big reasons to put my hands on another building construction.
From what I understand is -
The cost of property always goes high if you choose the location correctly.

It's a solid investment that can save you back.

It's a source of good passive income.

Real estate is a tangible physical asset and that's why I always prefer this.
How viable it is during Inflation?
Coming to the second part, how logical it is to invest in such a risky sector when the prices of everything are high? Do you still rent houses, and properties when they can't afford to meet many of their end needs?
That's when the importance of Location of your property and the Target group comes into focus.
If you know your target group, then you can always find a way to be ahead of the inflation game.
For example, my target group is small families who come to the city for jobs and business. No matter how much the inflation rate goes high, there will always be people who will come to the city. And guess what, if the inflation goes higher the rate of this target group would also be high because people will have to be more city-based.
Also, my second plan is to invest in rental properties for students.
And then comes the location. Choose where your property would flourish according to the lifestyle and needs of the tenants.
However, it's a risky sector. Especially when you don't inherit the land but 100% invest in it. It's not liquid so you can't sell it anytime you want. Maintenance costs and taxes will always be your headache, etc.
If everything is in your favor, only then think about it. And if so, then, one particular benefit is the correlation of rental prices to inflation. If you're a property owner, the high inflation rate could be good news for you. As prices increase, the value of your property goes up as well.
Good luck.
Thanks for visiting my blog.