The day I lost my phone ( never get too attached to your phone)
The day I lost my phone is one I will never forget. It was a day when I realized life would be if technology suddenly disappears.
It was an unforgettable day in my life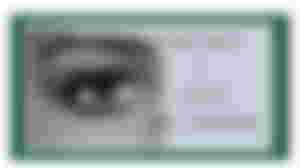 On this fateful day, It was a hot afternoon in December 2020. My dad sent me an errand to go and help him buy some things. The place I were to go was far from home, so I had to take a cab to the place.
I went to the place he sent me to, buy what he asked me to buy. During that time I was getting the items for my dad, my phone was in my pocket. As I entered a cab to go back home, I could still feel the phone in my pocket. Suddenly, from no-where a young man just entered the cab as well and said he is going the same direction.
I should have known he had a mission with the way he rushed into the car by not allowing any other person to get in before him. But I never saw the man as a thief because he dressed corporately, with a neatly pressed shirt and a proper trouser. He was holding a bag, so I thought he was coming back from office.
On a normal day, I would be pressing my phone while in the cab, but due to items I went to get for my dad, I couldn't bring my phone out because the bag of items was heavy.
I got to my destination, got down from the cab lifting the heavy load up. As I was coming down from the car, the man took the phone out of my pocket with finesse. He is an expert in stealing, because while I was getting down he was saying "oh be careful! The load is heavy! Be careful". I never knew he was diverting my attention away from the phone.
Before I noticed my phone was missing, the cab man had gone already. I immediately dropped the load on my head and ran after the cab. The cab man didn't see me running, he could have waited. I finally got to the last bust stop chasing the cab. I checked the car and the man was gone, there was no phone on the car seat.
I asked the cab man where the man passed, and immediately the cab man came out to point the direction he went towards. But to our surprise, the man was no where to be found. It shocked the cab man as he said "I dropped him here few seconds ago". The cab man felt sorry for me and said if he had known he would have helped me stopped the thief.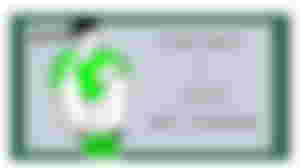 I became weak when I realized my phone was gone. I couldn't think straight, I first sat on the slab beside the road. I felt like crying right away. After a while I went back to where I dropped the load and went back home with sadness.
When I got home, I told everyone at home my phone had been stolen. They all felt pity for me. But what I was feeling inside of me was unexplainable.
Throughout that day even till the second day, I called the phone hoping that someone would pick up the call and tell me where it was. But like I said, he was an expert, he probably removed the sim cards and threw them away.
My phone was my lifeline, a connection to people, a way to connect with them. It was an unforgettable day in my life. All my files were gone with it, I felt like a part of me had vanished.
That experience taught me many things especially never to get too attached to things. I was too attached to the phone that I couldn't eat that day. My siblings were pressing their phone while I was watching them with pain in my heart.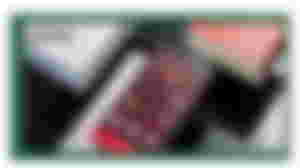 A week after, my elder brother surprised me with a new phone. It was even better than the stolen one. I was very happy, my other part has been restored. Even without pressing phone, the feeling that you have a phone is enough.
In conclusion
All I'll say is that, don't get too attached to things. Because if you loose that thing, your heart might get broken beyond repair.
Question:
Have you ever lost your phone? And how did you feel?
Thanks for reading ❤️❤️