Let it shine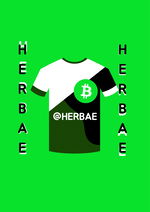 This little light of mine, I'm gonna let it shine. Shine, shine, little light. Let your light, let your light shine. Let it be a light to see that shows, the glory of the one who saved my soul. Let your light shine and never be ashamed of the gospel's truth, let it be a light like a candle burning bright and be a reflection of God's glory.
Shine on me and all around me. Shine on everyone the Father loves to see His own reflection in us. Shine on us forevermore. Light up my eyes so I can see better days.

I was probably around 11 years old, when these words were spoken by my late grandfather.
The world has so many beautiful and interesting things to see and accomplish. How do you go about doing it? My grandfather's words would always come back to me, when I was faced with those situations. No matter how bad things seemed, or how much I was being bullied at school, the words "let your light shine" would give me the strength to keep going. In some cases it even gave me the courage to stand up for myself and overcome my fears.
A few life lessons I have learned along the way are: Be good to people, Let your light shine, Share the love and that our time here is precious and limited. As I get older, I'm learning to appreciate the little things. This appreciation has grown into a passion of mine, where I want everyone to be motivated in life to find happiness and self-fulfillment.
The best part of life is when we let our lights shine. Let your light shine through dark times. Let your light shine through fear. Let your light shine through sadness. Let your light shine through anxiety and indecisiveness. Let your light shine through the quicksands of life. Let your light shine when you lose yourself in your fears, anxiety or insecurities.

You are never alone, you have to carry yourself out of those moments. You have the power within you to change things around. As long as you believe in yourself, believe that you can change things around, then you will find your way out of darkness.
Thanks for reading 💚💚