Hello dear read.cashers. well I go by the name, Herbert. And I am writing this article in particular for a reason, which is to write an article to teach an individual who wants to become a readcasher to adapt to the readcash community especially Africans to enable them know how the readcash site actually works. Alot of people in school asked me how readcash is done. I showed it to them alright buh they seem to have forgotten some stuff. So I am writing this article purposely for this reason.
Readcash is a platform where people can write articles and get paid. Well, the payment is random depending on your content and how well you relate with people in the community. In readcash, you can write about anything at all but it must be reasonable and catch the readers eye. This platform is very good when it also comes to having vocabulary. Well for me, since I started using readcash, I have made a slight impact in my proficiency in English. In fact, readcash is very influencial. Well most individuals think readcash is like "some" sites where you get scammed. Well naturally that is the first impression of every individual though but it's all wrong. Readcash is actually legit.
Where do I start from?
Good question. Where do you start from. Easy! Readcash is very easy to register. Unlike other sites where you will be asked alot of details and numerous set of passwords. Readcash is very easy. First of all there are some options to consider when registering.
You can choose to search on Google for read.cash.

Through a referral link. Eg. www.read.cash.com/@Her-bert

Looking though some articles on the home page to see the tread at which articles are actually written when researching.

Or you can simply just use the main link.
Now when you are registering, there are some things the site will ask of you during registrations.
A nickname
Most people regret using some nicknames after some time and they even tend to leave that account for a new one, which I see it to be somehow a "waste of resources". Because you might now know what that particular account can fetch you. So before you are going to register, think about the kind of name which you like and use it. The names used there are permanent.
Password
Here you have to give a password which you will not forget easily. It can follow a trend or something. Maybe you can use the periodic table or prime numbers or anything at all you think no one can access easily.
There is one thing you have to take note most importantly.
Your seedphase
This is very important and I urge you to write it down somewhere or screenshot it and store it in your gallery if you want to. If this seedphase given to you gets missing, you are done. You cannot access that account. So try as possible to write it down in order not to get into trouble. If you are the type with a very high IQ, you can keep it in your head but try not to forget.
Now you have registered, you are a read.casher. Congrats. Now you will be writing your first article. Great!
First of all consider some stuff before you start writing.
What are the readers' interest on this site?

Can I advertise/exhibit my work here?

What does the robot want?( I will elaborate on the robot on my next subtopic?

Should I just write anything at all?

How do I catch the attention of the reader?

Which community should I post more often?
There are a 101 stuff to consider when using readcash and it is your choice to make the best out of it by following the instructions.
The readers' interest is very critical when using read.cash. Here even a prominent individual can see the article and tip you. That's grace👍. So you have to catch the readers' attention with nice topics and an interesting article. You can write an article with the title"Here is how to become stronger faster and smarter". For me I will definitely read that article because I am a student and I want what's best for myself, reaching academic heights.
Now if the content is not how I expected it to be, I won't suscribe or tip you. I hope you get the picture.
This is the best place to advertise your work. And I think that is the fastest way to get more suscribers and more tips. I sometimes exhibit my works here. I am a self trained graphics designer so I exhibit my works here though photos and videos. In my next article, I will show you a very simple way to upload your created video to readcash. For now let's see what the robot wants.
@TheRandomRewarder is a bot on read.cash that tips articles based on the content of the article and how active you are. For two whole months I wasn't online so when I came back from school, It really affected me. Well you can choose to write as many articles as you want but it shouldn't exceed 10. The bot will think you are copying it or you created a "bot" to write the articles for you. Write something reasonable, something to attract the bot. I assure you newbie, you will be very happy on readcash.
You can read some of the articles around if you are out of ideas. You will definitely get an idea and write about something which will eventually be tipped if done regularly.
In writing your article, consider some stuff ;
Grammar

Expression

Content

Arrangement

Diction

Vocabulary.
Deals with how you link sentences to make it grammatically right to the readers' eye. Your tenses and subject-verb agreement must be considered here. And please newbie, don't 'OVER DO IT'. Sometimes we want to attract the reader to an extent we try to do it to the extreme but you end up making mistakes.
Deals with how you relate to the reader. It can be a one on one conversation or one-to-many. Whatever way you do it, you have to make it very understandable and it must make a connection between you and the reader.
This is where the work is actually. Content should be strongly considered here. You have to make your article reasonable such that no one will doubt you for your actions. You have to create this atmosphere where the reader will like to read more of your articles which will eventually make him or her tip you or suscribe for more. Who knows? You can get a huge tip for the holidays 🍾🍾🍾.
You must make sure that your article looks presentable and neatly aligned. This will also catch the readers interest.

The picture above shows the pop-up menu where you can make your article very nice.
H1 and H2 are for subtopics.
The picture part is for image. That is if you want to insert an image. Iny next article I will highlight the mechanics of inserting an image using links.
The video part is when you want to insert a video to your article. This part is a problem to some people because they cannot upload some videos here. Reason: the site only accepts videos made with LBRY, YouTube and the others. I will Elaborate more on my next article about this.
The bullet part is for arranging items in order of number or creating a bullet.
The chat part is for a comment or a special text. Mostly it can be a note or anything special. Maybe a memory verse or something.
The arrow part is for highlighting something or a nice way of introducing a topic. For example,5 ways to stay healthy.
5 ways to stay healthy.
It makes the topic very catchy.
That's the writer's way of making an article. It can be about his/her life or something about school. Anything at all.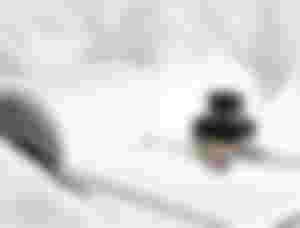 When you are done with your article, then you can publish it. Make sure you choose the right community and more over make sure the image you choose for the topic will not contradict the topic. Make it similar. That's imagery for you.
Now when you are done publishing it. You can take the link from the article and send it to other websites and social media apps like whatsapp, Facebook and the others. This will encourage mass participation on readcash to also increase the amount of users a day. Your voice is also heard too. This is marketing for you.
I hope this article was informative. Suscribe for more in my next article. Thanks! I will continue from my next article. Stay glued!