What is Feyorra FEY
I think FEY is a special type of Crypto because it comes from one of the only Crypto earning websites that has its own Crypto. Feyorra is worth $0.007247 at the moment of writing this article. I have a feeling as time goes on and more people want to learn about and earn Crypto online then this website will have a steady incline in visitors over the years which means the price of the token has the chance of growing as time goes on.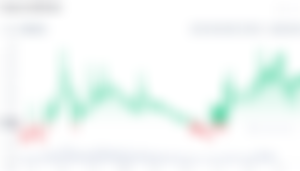 I am not a financial advisor in any way. I just like to share my thoughts on certain projects so you know a little more if you decide to start looking into them more. Information is power. The more you know the less likely you are to fail.
There is nothing extremely fancy or breathtaking about FEY other than it is the token of a microwallet. This is the best microwallet and now that it has its own token I think more people will learn to trust and love using this microwallet. FEY is the token of the leading microwallet called FaucetPay. To know more about FEY and understand why I think FEY and FaucetPay as a whole are going to be around as long as Crypto is around. The more people who learn about Crypto and want to find ways to earn it in their free time will start using sites like this. FaucetPay is one of a kind though. It is a microwallet but also connects you to faucet websites and has other ways of earning. Let us dive a little deeper into FaucetPay and FEY so you can see why I am involved with this project.
FaucetPay
To tell you about FEY I am going to first need to tell you about FaucetPay. FaucetPay has been around for almost 3 years now. It has been paying out every day and I have never had problems with payments going through.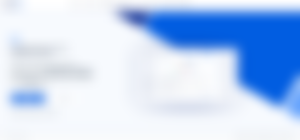 FaucetPay is one of the best micro wallets out there. I have not come across anything like FaucetPay in my years of learning about Crypto.
What makes FaucetPay one of a kind is that it is a wallet that connects you to different earning sites that users and other people have created. If you decide you want to start building your own faucet then they will help you by providing you with the code you need for your website. I plan on trying to get into making my own faucet one day but I do not have the time or the funds at the moment. Maybe one day though. FaucetPay also has multiple other ways to earn and enjoy their website. I normally stick with the earning websites but eventually will check out more.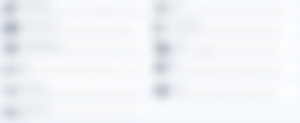 FaucetPay connects you to different websites where you can earn Crypto by either clicking ads or completing a captcha. Sometimes both. The only problem with this is anyone can create a website so if you are not careful you can be brought to a website that brings you to malicious websites when you use their ad-clicking section. It has taken me a while but I have gone through the majority of them and made a trusted list if you are interested in learning more then check out one of my earlier articles. Earning Websites: Pros & Cons. The Majority of the sites I share on there can be withdrawn to FaucetPay. I labeled the ones associated with FaucetPay with an FP next to the name.
Also, remember to always use the Brave browser when using earning websites. You will earn BAT for using the Brave Browser and it will help you stay a little more secure when visiting unknown websites.
FaucetPay has a wallet on the front that shows you how much your wallet is holding. This is an easy way to see how much you have earned.

After you sign up to FaucetPay you will see a menu at the top of your screen. In this menu you can find a faucet list, you can swap the coins you have, and they even have a Point-to-Click section that pays you to check out websites right from the microwallet. They have a couple every day that gives you a small amount so I check it out once a day.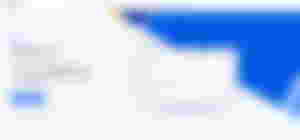 FaucetPay has a great Affiliate program as well.
They have decent percentages that I think make it worth spreading the word. Everyone can earn a little Crypto using this wallet if they know the sites to look for and try to spread the word at least a little.

What excites me the most about this is that they give you a 50% revenue share each time your referral exchanges their coins on FaucetPay's exchange. So the more people you bring to the website and earn and exchange on the FaucetPay website the more you will earn.
FaucetPay is the best microwallet and I am almost sure there is nothing out there like it. If you have heard of a microwallet like this I would love to hear about it in the comments.
Some of the best sites where you can withdraw to FaucetPay are as follows.
These are only a couple of large amount of good earning sites that are connected to FaucetPay
What is FEY and What can I do with it
Feyorra (FEY) is a token that was created by FaucetPay. It can be exchanged right on the FaucetPay website or you can send it to a couple of different exchanges such as Uniswap and BitGlobal.
If you decide to earn FEY or exchange some of your earnings into FEY then you have the option of staking your FEY on the FaucetPay website.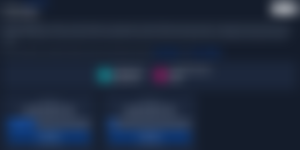 You have the option of staking your FEY for 80 days and earning 26% on what you have staked. When I start earning more I plan on staking a good amount of FEY. I do not have enough coming in at the moment but I am hoping as time goes on I can invest more into FEY. As long as people want to earn and learn about Crypto FaucetPay will be around. You can stake as low as 1 FEY.
Conclusion
I think FaucetPay is going to be around for a long time which means that its token FEY will be around as well. I think as time goes on and people start to learn about Crypto and realize you can earn it in your free time at home then more people are going to be looking for sites like this.
Another thing is the more people we can introduce to platforms such as FaucetPay then the number of people who use it will go up and the price of FEY will slowly start to go up.
I have been trying to earn money online for over a decade and nothing has been easier and more rewarding than Earning Crypto by finding worthwhile faucets, sharing content, and interacting with others. Times are changing and more people are going to be using these new ways of earning money online.
Check out my website for all of my content and more ways to earn, learn, and invest in Crypto.