Pictory.ai - The Future of Video Creation
For the longest time, I have had trouble finding the best site/app to create videos that will catch the attention of my audience. I have gone through so many different apps and websites that it is hard to remember all of them. For the longest time, I was using Lightworks and trying to edit my videos which is awesome but it was just a lot to learn, and was difficult to find what exactly I was looking for. Also, I am not the best in front of a camera so I needed to find a way to create my videos without having to talk or try to remember what exactly I was going over.
I have come across the best AI video-creating platform. It is easy to use and allows you to do anything you could possibly think of from
If you decide to sign up please use this promo anthony58 code if you decide to buy a plan. It will get you a discount and show them I am getting the word out. If I can get 50 people to try this website they will give me a year for free. I doubt it will happen but I just thought I would let everyone know.

PictoryAI allows you to create and edit text-to-video AI videos right from your browser. I am going to go over why I think video creation for blogging or content creation will get easier and easier for the average person. There is a lot of good editing programs out there but a good majority of them are hard to use and take a good couple of hours to get the hang of things. Maybe even longer.
I have been using Lightworks because it is decent and has a free version. I might want to invest in good video editing software in the future and try to learn. A good majority of people do not have the time to invest in learning how to edit and create videos. Websites and Apps like Pictory.AI are going to change all of this. As time goes on and Algorithms get smarter we are going to see video creation like nothing before. We are just seeing the tip of the iceberg right now. The sky is the limit with this technology.
Pictory.AI allows you to choose from four different categories.
Scripto to Video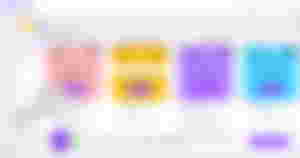 This is the one I like to use the most. It is easy to use and allows you to go over the video and edit the video till you get it the way you want. It also has voiceover so you do not have to use your own voice. There is a way to put in your own voice if you want to do that. Pictory.AI has a huge library of videos and voices you can use in your videos. There is a Standard and a Premium account you use. I am using the Standard account and it works perfectly for me right now. I am going to try to upgrade in the future if I can get more views on my videos.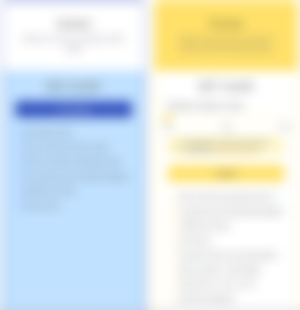 When I use Text to Video. I just copy the text from a article I write and paste it into the text box. I just need to comb through the article and change any words that do not go well with the video. Once you get it the way you want then click proceed. You will be brought to a page where it asks you what you want your text in the video to look like. There are many options so take a second to find the right one for you. This will make a big difference in how your text pops up or slides in. It will also bring a different type of style to your video.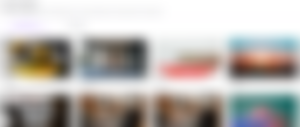 After you have done this you will be brought to a page that allows you to edit the video. This page is important because if the AI did not get the right videos for each section of the video then you can come in and find a new one. It is extremely easy to edit these videos. You also have the option of having a voiceover in different types of voices.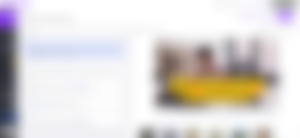 Article to video
Article to video on Pictory.AI is a little more difficult to get used. I have tried this a couple of times but the video was too short for my liking. This is why I like using text to video more.
Edit videos using Text
Editing is a big part of the Pictory.AI. This section allows you to edit your videos. If you would like to edit a home video or a video you made with a lot of "ums" and "yeahs" you can add it to this editor and Pictory.AI's video editor can take those out for you. There is a lot to this video editing using text so if you get a second I suggest checking it out.
Visuals to Video
Last but not least Pictory.AI has visuals to video. If you already have pictures and videos that you want to turn into a video then this is what you are going to need. You can add all of the photos and videos you have taken into this feature and it will create a video out of it. You can edit it and add voice in the edit section before it is complete. I like to write so I use the text-to-video feature. If anyone ends up using this feature or has used this feature I would love to hear about it in the comments.
Pictory.AI is easy to use and makes it so any average person can create content. If you are shy then make a text-to-video and put an AIs voice on your video.
Has a wide range of videos to choose from. There is a big sound and voice-over section to choose from.
When you are ready for the final product, the videos only take about 5 minutes to generate.
Affiliate program - Pictory.AI has a great affiliate program. You get 20% recurring commission for each referred customer. You can also Recruit affiliates and get 10% commission from their earnings. There is also a thing going on that if you get a certain amount of people to sign up you get a free year of premium.
Free trial - You can sign up for a free trial at Pictory.AI. This will allow you to check out the website and see if it is right for you. If you want to create content or at least create videos for yourself this is a great way to a helping hand.
This is a personal opinion con but I would like to bring up the price. I think the price is high and could be brought to an even $20 for basic and $45 for premium. It is cheaper than some and has more than most but I think all of these prices are high. I will be on the hunt to find the best text-to-video platform but at the moment this is my favorite. The basic is $23 and the premium is $47.
Other than my personal opinion on the price I think Pictory.AI is amazing and can be a game changer for the average person when they are ready to create content. Video editing and talking on camera is not for everyone and this is a great way to still be able to create videos without actually having to be in these videos.
So far I have checked out a couple of different Video AI websites and Pictory.AI is by far my favorite. It is extremely easy to use and has tons of different ways that will help experienced and not experienced.
This is just the beginning for video and AI. Pictory.AI has only been around since July 2020. I can only imagine what the next 5 to 10 years will look like. We will not be able to tell the difference between reality and AI-created content.
Check out my website for all of my content and more ways to earn, learn, and invest in your Crypto!