I wish to have a punch power like Hulk's smash. The Resilience spirit of Captain America or Technological prowess of Iron man will be okay for me. No!, i can't be satisfied with that when i have Immortality option in the form of Deadpool. Which Superhero do i really want to be then?.
I saw a Question from a renoised post by Ma'am Jane and it was a post by ma'am Eybyoung on noisecash asking if given the option of immortality will one accept it or not. I went through the various comments and also dropped mine. Later on i stumbled on some articles here on readcash about Superheroes,invincibility and then immortality again. This got me thinking about how life would be if i were to be a Superhero.
I'm a Great Marvel fan. So pardon me if my superhero list is filled with most of their Superheroes.
Captain America
I asked myself "Where do i start from?". It's only right for me to pick the first Avenger himself "Captain America". I love his Never give up spirit. Humanity and leadership trait. To top it all "never aging face and body" (i know he decided to change that later). This brings up the issue of Immortality. Was it a blessing to him or a curse?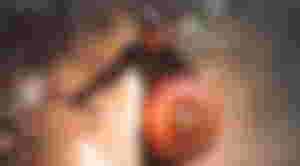 I could remember my Grandma telling me that "Death is a Gift". Having the ability to live forever is not something cool. One live a life filled with pain, never ending war and regret just like captain America.
My Decision: No i don't want to be Captain
Iron Man
The Rich Proud Billionaire. The master of Technology who was behind the start and ending of so many wars. He went on to Save the world and will forever be remembered. I for one ,I'm grateful to him. Hehehe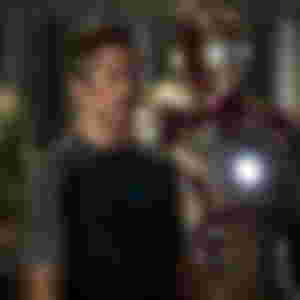 The way he creating a machine while in the tunnel and gave himself a "heart" is commendable. I surely want such knowledge or as Thanus said "curse"
My Decision: No I'm satisfied with this heart and not ready to die for the world 😂
Black widow
I love Natasha. Her fighting skills is out of this world. The way she stepped up after the blip is worth applauding. What baffles me is how a woman so beautiful will fall in love with Hulk. Ewwww! i hate Hulk for making my crush fall for him. Looking forward to "Black widow" to know more about her.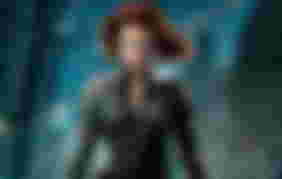 My Decision: No, i can't stand falling in love with the green guy when Thor and captain are close by. lol
Black Panther
A true leader who questioned the ways of his ancestors. His speed and jumping power is enviable. Talk about that suit. Wow! I need something like that, but my Sister decided to study Mathematics. Instead of making Suit she'll give me some Equations to solve. Arghhh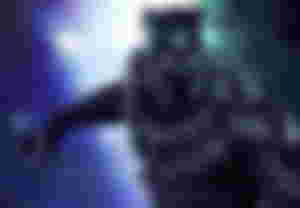 Wakanda Forever! Sounds good in my mouth. And having lot of wealth in form of Vibranium looks cool. His guards are good, very good fighters. It's beautiful to be a King,but they don't bow to Kings in Wakanda. What!
My Decision:No, there are things i would love to do instead of sitting on the throne as Black panther and the ascension after taking the purple flower looks scary
Ant Man
Imagine have a gift so big and small at the same time but you're too playful. Ooooops! Sorry I'm shooting myself in the leg. I play too much too. His love for his Daughter is admirable. Oh! I didn't add that the daughter is sharp and smart. I surely want a girl like that as a daughter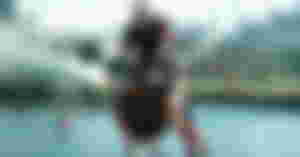 My decision:No, i don't want to be an ant. A rodent or lizard might take my as lunch on a very hot afternoon
Wanda
She can blow up anything with the movement of her hands. We never got to see her in full action bar the End game. I believe each time she's on a leash due to the fear of the damage her power might cause.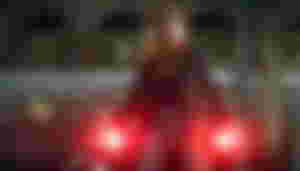 But i still need someone to explain to me how on earth she choose to fall for a machine. I'm sorry for calling you a Machine Vision. But yes you are. Wanda fell for you, i might consider turning into a machine too.
My Decision: No, i can't fall in love with a machine. No!. Never!.
Superman
He is the Superhero of most Superheroes. What can the man of steel not do. He is an ideal Superhero fantasy option. What more can i say about a man that is faster than Flash. Yes! Faster. That Flys without shaking any part of his body, Eyes spits lasers, muscles well formed. etc.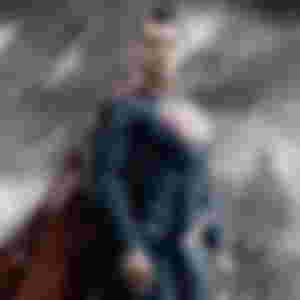 He has the perfect attributes. Throw any at him he will find a way to survive it. Even the recent Crypto crash wouldn't have affected him. Oooops! He hate the sound of Crypto-. I'm sure you know Cryptonite is his Achilles heel. Sorry it starts with a "K" - Kryptonite.
My Decision: No. I can't be that powerful and ordinary urine labelled as Kryptonite will make me shake to my coil. Never
Hulk
This man can move anything except Thor's hammer and Tha- " Did i just hear Noooo?". Pardon me Hulk, I've forgotten that you hate hearing the name "Thanos". Ooops! I just did again. One of the smartest characters, a great Scientist with a good heart but not understood by many except Black widow.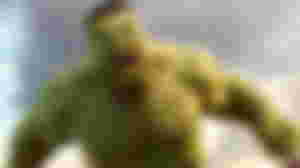 And that's where i have problem with him. I love Natasha but she loves you so i don't support you most times. It's not like I'm jealous or anything. I'm just saying- . Enough pretense! Hulk why? I'm jealous😭
My Decision: No, though because of Natasha i might say Yes
Falcon
I believe i can fly. I believe i can touch the sky. Spread my wings... Falcon is another Determined soldier but too loyal to Captain America. Oh! He is literally Captain America too. I bet i can beat him in hand to hand combat.🤪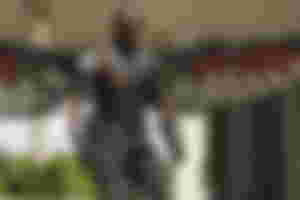 He never believed himself, hence giving out the Shield when it is his. I'm hlad he realised this later
My Decision:No. I don't want to be Falcon. I'm afraid of height. I would Rather be a Lion
Thor
He is a god among men. I can get a duplicate of his Hammer at Alaba market here in Nigeria. For someone with such power he never cease to dissapoint me. He is Good, playful,handsome and powerful but i expect more from him most times. Until his brother Loki stops playing with his head I'm not considering him.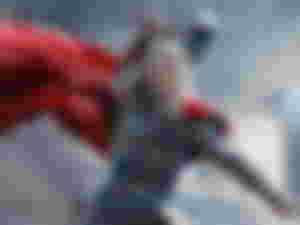 The king of Asgard is by far the most powerful avenger. With or without his hammer
My Decision: No. Though his looks and power makes being him tempting, I'm sticking with No
There are other super heroes like captain marvel, Bat man, wonder woman, spiderman,flash etc i would have loved to write about but i don't want to bore you,let me skip to the next Superheroes on my list
Doctors
These are Great Superheroes. I envy them and don't envy them. They work tirelessly every day in order to help people. God use them to give hope to people. During the lockdown last year when the pandemic was raging. They were there at the war front fighting the Virus and Saving lives. They are the real superheroes.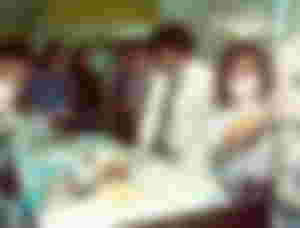 Reason why i said i don't envy them is because of the Sacrifices they make. They are called upon at wee hours to work, they miss out on their Children's graduation ceremony because of an emergency. It isn't easy being a doctor. They deserve much credit. I do say there's no field i can't excel in so far i put my mind into it. But Medicine is an exception. I respect you guys a lot.
My Decision: No. I froze at the sight of blood. Right from Childhood i knew that isn't my field. Moreover i wouldn't want to be in the position of telling an expectant/eager family about the bad turn of event. I can break into tears from looking at their faces. Imagine a Doctor crying.
Which Superhero am i then
Everyday i strive to be a better person. To impact people around me positively. I don't need the ability to fly or break a wall with a punch. All i need is put humanity before any other thing. That is the true religion.
Also since i can't treat human because of the fear i get when i see blood. I decided to treat buildings. They don't have blood, instead will have mortars are wall binders, binding wire as reinforcement's vein, the foundation as the Heart. I'm a Quantity Surveyor. So any advice you need pertaining to either an ongoing project or a completed one. You can call me. I'm at your service. We will check out the sickness the project is having and administer drugs or give injection if necessary.
Or do you want to embark on a project? You need to plan. Find out how much it will cost you and how long. Call me, I'm here to help.
Thanks for reading guys!🤗🤗🤗
A quick Question: which Superhero do you wish to become?