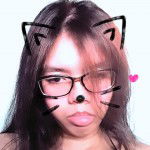 [WP] whenever your soulmate sings you have the song they're singing stuck in your head, you always seem to have sad songs stuck in your head.
---
"Do you have the time
To listen to me whine
About nothing and everything
All at once
I am one of those
Melodramatic fools
Neurotic to the bone
No doubt about it"
It went on for as long as I could remember, really. Songs always played in my head. At first, I had thought it was just babbles and murmurings until they evolved into full songs. Some I recognized while some were completely foreign to me. It was either I never knew the artist or the language was completely foreign to me. But not a day passed by that a song never played in my head. It felt as if I was listening to someone's entire playlist, really. It was nice, like they were sharing their world to me and I came to question if they ever heard the ones I loved listening to, probably not. I think people think I was also going crazy because I keep telling them about these songs.
At first they were all happy songs, maybe the curator in my head was leading a happy life but of course, it seemed random as heck at times. At times I honestly questioned where the sudden punk like green day songs came from but honestly, who was I to complain when I was simply listening to the songs that played in my head.
There came a time, I had tried looking for the one that listened to the music that played in my head but after some embarrassing encounter with a few weird strangers, I sort of just gave up on the idea. I don't believe this person that listened to these songs could be a rocker at a bar and all when they had a pretty consistent sleep habit except for when it came to the weekends, of course. Nor did I believe that they were at the age to be drinking, really, else the playlist might get more and more random at times. I mean, their taste was similar to the tastes of kids my age. And I was just 16, I doubt they knew that many songs from the old times, else I would hear it too.
2 years had passed since the last time I heard a happy song play in my head. It seemed this curator of mine had become sad. So much Adele played, even some old ones like The Smiths, A few old ones then after their venture into sad Japanese songs, it was eventually sad Korean songs and honestly, those ones actually hit home. I came to a point where I was searching up those foreign songs and I came to conclude that maybe they were heartbroken. Maybe still. I wouldn't know. I never stumbled upon them no matter how hard I looked
It was that song again. They always seemed to play this song whenever it rained heavily such as today. It was one of the sad songs I came to enjoy, the beat was pretty slow, simple, heavy, as if it was the last push one would need to end their lives. Yet I still listened to it. It fitted the mood. I gazed out the window from work and just watched as raindrops raced down the window. On days like this that this song played, I wonder what they would be doing and if they just delved deeper in their sadness through such songs.
After what seemed like an endless shift at work, I was finally free. I decided to skip taking the bus, the rain was clearing up and I needed to feel the crisp cold breeze the weather offered. As I closed in on the park I took as a shortcut, there I saw this busker. Keyboards set up on the sidewalk but what struck me the most was her voice. It was exactly the same voice that had lulled me to sleep countless of times. The one that originally sang only of happy songs and the same one that had been singing nothing but sad songs lately, including the one that was playing in my head "Slow dancing in the dark"
Time paused for a moment and I relished in the sensation of having listened to her voice, not from my head but in the flesh. I really hoped the moment would last forever yet in an instant, Shrill and frantic cries could be heard from a distance
"Get out of the way!!" A panicked man also shouted as he peered his head out the passenger side window. The car was swerving out of control. The tires screeched, the breaks seemed to be broken and it was headed towards her.
After such a loud crash, silence greeted my head. There was no more singing, nothing. And I just stood there, watching as her blood pooled around her feet, her upper body, hanging from the car's front and her keyboards smashed into pieces. As quickly as I had found the person I was looking for, everything was gone in an instant. From then on, I heard nothing but silence. At least she wouldn't be sad anymore.
-------------
It's not one of my bests but omg! I got glasses made yesterday! I was just a bit busy with work today to be able to reply ;;-;; so many documents and samples for disposal today