Never interrupt your enemies when they are making a mistake! (weekly crypto updates)
What happened in the past week? Binance is a lot in the news lately, both good and bad things. Stablecoins started to recover after a few months of going down. Splinterlands DAO makes some interesting moves, towards banning bots and encouraging the human players. SEC is still trying to look like the big bad wolf, but lately is more of a chihuahua, making just a lot of noise. What else? Read below:
​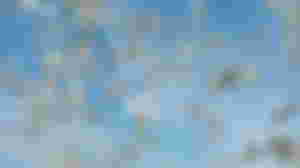 Bitcoin: Proshares defended Bitcoin Futures ETF performance insisting that the BITO fund faithfully mirrored Bitcoin's spot price. Bitcoin Short-term whales are more active this year. Bitcoin is a bit down today, with $29365 right now, as I write this post.
​
Ethereum: Mantle, a new ETH layer-2 solution launched its mainnet this week. On Chicago Mercantile Exchange, it was reported unprecedented engagement from large traders in BTC and ETH futures during the second quarter of the year. ETH is also going down to $1875 right now.
​
Altcoins and stablecoins: USDT is still dominating the stablecoin landscape, with 65.9% of the sector's total market cap. Maker is struggling with only a 3% market share, yet Spark Protocol, launched in May, may bring some positive changes, as Maker's financial health also improved in the last year. But the stablecoins trading volumes rise for the first time since March, a 16.6% increase in June. Keep an eye on Tezos, as they made significant progress in its rollup infrastructure roadmap, introducing WASM rollups and an EVM-compatible rollup on testnet. BNB Chain, surprised everyone with a 25% increase in daily active addresses and a 24% increase in transactions, mostly because the Layer Zero and some increased activity in the SocialFi space. but they also dropped the crypto license bid in Germany. Right after that, they offered full services in Japan, after they acquired Sakura Exchange Bitcoin last year, and petition the court to dismiss the CFTC complaint against Binance. XLM, SOL, and XRP saw major inflows this month, as their assets under management surged. As you may not expect, the US still holds the leading country position by digital assets under management, with 78% of the market share. Ripple plans to expand in the UK and Ireland after they obtained a license in Singapore. But if you remove Grayscale from the list, Europe takes the lead, with Sweden, Switzerland, and Germany being the top three countries. Tron is doing some improvements to their blockchain too, with the BitTorrent bridge launched, stake 2.0, and integrations of TRX liquid staking. Worldcoin launched WLD tokens, airdropped to biometric identity users after they migrated to OP Mainnet. Optimism surpassed Arbitrum as transactions number surged after the Worldcoin launch. UK's Information Commissioner's Office will look into Worldcoin to ensure it complies with Data Protection Regulation. Talking about nonsense, Elon Musk rebranded Twitter as X, and right after Doge spiked. SUI ended its partnership with Movex DEX, after an alleged contract violation.
​
Blockchain games and NFTs: Just checking, is anyone there still not playing Golem Overlord? By the way, did everyone get their free Fox NFT from Shapeshift? Wombat Dungeon Masters' new season started, with MATIC NFTs added to WAX and EOS ones, with more rewards, and the Dungeon World feature was launched, with a Dojo to train champions and use NFTs called sensei to improve training and get extra XP, and a mine, if you own land. On Splinterlands finally, we got a Modern format with no bots, and it seems awesome. Reddit rolls out Gen 4 Collectible Avatars designed by 100 independent artists and popular NFT collections. Binance released Bixel, an AI-powered NFT generator that is publicly accessible if you went through the KYC identity verification procedure.
​
Good news: Gnosis is launching the first self-custodial Visa debit card, allowing people to spend crypto anywhere where Visa is accepted, and it is available in Europe, the US, Brazil, and India for now. Palau government launched a US dollar-backed stablecoin pilot project, on the XRP Ledger. Deloitte partners with Chainalysis to boost blockchain tracking for clients. First Arkham Intel Bounty goes to on-chain users who found Do Kwon Wallets. Singapore court deemed crypto as property.
​
Bad news: Kucoin refutes allegations of large-scale staff reduction, quoting routine organizational adjustments. Sequoia Capital downsized its crypto investment fund from $585M to $200M, due to the unfavorable market climate. Putin banned the use of digital assets and granted legal tender to the digital ruble. I wonder if this will happen in more countries than one in the coming years. I would think so! Quantstamp, a blockchain security company, has been accused of holding an unregistered ICO, and greed to pay a $3.4M fine. Federal prosecutors requested for SBF to be detained until trial, as his most recent acts 'crossed the line'. A crypto payment processor, CoinsPaid, was hacked, and Lazarus Group is suspected, as $37M went missing.
​
Joke of the week: The SEC wants to appeal the recent court decision concerning Ripple Labs, that XRP is not necessarily a security. Some experts looked at the highly anticipated US bill for crypto and they think that it is not enough to curb the SEC's aggressive regulatory stance, especially when we look at the DEFI space. A key committee has given the green light to the crypto bill, which got through the House Financial Services Committee with 35 for -15 against votes. To add more fuel to the fire, Grayscale asked SEC to approve all the Bitcoin ETFs at the same time, to avoid one of them gaining an undue advantage.
​
All the best,
George
​
Why not...
​
...have fun and win rewards on my favorite blockchain games (Splinterlands - Hearthstone-like card game) (Mobox - GamiFI NFT platform) (Wombat Dungeon Masters NFT staking on WAX) and (X-Portal - Elrond all in one app, free NFTs, and more).
...get crypto while writing on Publish0x blog, using Presearch search engine to maximize your income with PRE tokens. Use Torum instead of Twitter. I am also writing for crypto on Read.cash and Hive.