---
How shall I start? When I first read about MRHB Defi, it seems intriguing. Fun fact, one of the first words that I learn in Arabic upon my trip in Morroco was Marhaba, followed by Salam Alaikum. 
To begin with, before even talk about MRHB Defi, I need to explain a bit the main principles of Islamic Finance, for the ones asking me about it, Muslim or not. Because crypto is all about inclusion, and this work both ways. I would say that the most important ones are the following:
Risk should be shared

When you invest, you need to bring something real to the community, socially and to be ethical, not to invest just to make more money. 

Wealth should be generated using real assets and legitimate trade (so all harmful actions - haram - should be excluded)
There are also some restrictions related to the Islamic finance, as you can see bellow:
Charging and receiving interest is not allowed. (Riba)

A company where you want to invest should not borrow more that a third of its value (33%) - correct me if I am wrong here, as there are different opinions between scholars. (Gharar)

You cannot sell something that you do not own. 

High risk investment associated with gambling or something similar is also not permitted. (Maysir)

Companies or investments related to whatever is haram according to Shariah (alcohol, gambling, drugs, pork, pornography) is not permitted.
So, what are some traditional Islamic financial instruments?
Sukuk (debt finance) - cannot bear interest, but the holders of the sukuk can receive a part of the income generated by the assets provided by them. 

Musharaka (joint venture) - is a partnership where each of the partners share the risk and the income generated based on their equity percentage.

Mudarabah (equity finace) - where the bank provide the capital and the borrower has the knowledge  on how to create and maintain the bussiness, both sharing the return on investments.

Ijara (renting products) - where the bank buys the product and is lending it to the customer for a preset period. (HSBC created a mortgage product on these lines, where they buy the house, and then rent it, while the client pay monthly, including insurance, and at the end of the mortgage, when the house is paid, the title of the property is transfered to the new owner). 

Murabaha (trade credit) - where the bank buy the item and then sell it to the client, who will pay the buying price + a fee included in the selling price,  in instalments

I hope this was not too much, but now we can explore this world first halal Defi platform - MRHB Defi. In order to be Shariah compliant, the platform needs to have a Shariah board - a committee of Islamic scholars. This is the most important part, in order to combine tradition with innovation. Here, on MRHB Defi, we have three members of their Shariah Board that can assist with every aspect related to Islam, and their references are quite impresive. Dr. Mohammad Abdullah is a reputed Shariah Scholar and an established Researcher, an Expert in Waqf Studies, a Certified Shariah Advisor and Auditor (CSAA) from AAOIFI. Dr Farrukh Habib is the Co-Founder & Managing Director of Alif Technologies, Dubai, UAE, an expert in Shariah (Islamic law), finance, fintech and a Researcher at International Shariah Research Academy for Islamic Finance (ISRA), a research institute under the Central Bank of Malaysia (BNM). Mufti Billal leads the Shariah team for MRHB Platform and is the co-founder of Shariah Experts, was a research assistant for Mufti Zubair Butt; chair of the Al Qalam Sharia Panel, and served as Imam of Chingford Masjid, London. He is also the writer of the My Halal Odyssée blog aiming at educating the French Muslims about the concept of halal finance.
This part clear, let's see what they offer to the public. First, we have the Sahal wallet, a non-custodial wallet, made to accept all the Shariah compliant tokens, with an accent of security and privacy, serving as the entry point into the MRHB Defi ecosystem. The wallet already integrated BTC, ETH and LTC, with SOL, ALGO, DOT and ATOM soon to follow. MRHB token is also already integrated, making easy to pay fees,receive airdrops and store your NFTs. I need to underline that being a non-custodial wallet brings a huge advantage, as we know that the quote ''not your keys, not your money'' underlines the one important rule in crypto.  The Souq NFT marketplace will make it easy for artists and experts in Islamic arts and Calligraphy to use the easy guide and transform their files into NFTs. This is a multi-chain marketplace, supporting BSC, ETH, MATIC and ALGO, with more options to be introduced soon. You can buy and sell using MRHB (for obvious advantages like reduced fees and better royalty rewards), but also ETH, BNB, USDT and USDC. There is also a feature allowing the use of Layer 2 minting when possible, to offset the higher fees on Layer 1. All fees related to the NFTs marketplace are to be paid in MRHB tokens.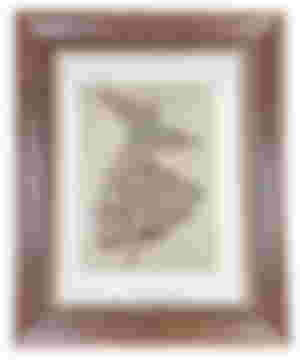 Then, we have the Liquidity Harvester, as a Mudarabah contract having a low risk level associated to it. As a cross-chain passive income generator, you can think of it like a Saving account where the crypto that you do not use are put to work, generating a 5-15% APY, while the best offer around here is Al Rayan bank with 1.61% for a 3 year fixed deposit. All the contracts are open-source, and they have been audited by Hacken and Certik. Trailblazer is integrated to find the optimal route from one pool to another, in order to pay less fees. BSC, ETH, ALGO and MATIC are the blockchains that are used for now, with more to come soon. 
A cross chain Decentralized Exchange aggregator is bringing to you the best rates with the lowest transaction fees and minimum slippage. This one is fully integrated within the wallet, with using Trailblazer also, with minimum to now fees, depending on your MRHB token stake. We also have an Interest free, secure and transparent Lending/Borrowing protocol, using collateralized loans with  NFTs, Land NFTs, cryptocurrency too. All of them are non-Riba based, fees paid in MRHB token, integrated within the wallet. If you feel good saving a lot using the MRHB Defi, there is a DePhi protocol also, where DePhi stands for Decentralised Philantrophy, a secure way, using zk-Snarks cryptographic proof to anonimously donate to one of our vested charities. All the charities are carefully screened, fully audited, and all the donations are private and untraceable. There is even a Zakat calculator feature, taking into the account your wallet portfolio, with the manual input option if needed. Not to forget to mention the MRHB Defi Launchpad - a bot resistant model using Quadratic Funding to raise funds for Shariah compliant fintech startups. The launchpad follows the Binance model, with MRHB stakers receiving allocations in IDO, with discounted fees for the startups raising funds in $MRHB.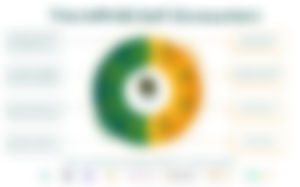 As for the future plans, MRHB Defi is slowly transitioning to become a DAO (decentralized autonomous organisation), using their $MRHB tokens to let the community to become the governance body, proposing and voting for the future of the platform, without any interference from the project team. The governance module will be accessible within the wallet also.  That being said, MRHB Defi is trying to be inclusive, providing an ethical, moral and halal solution to all, irrelevant of their faith, race or culture. Even if, thinking about, there are 1.8 billion Muslims in the world, with more than $3 trillion dollars in Islamic liquidity, and even if there are $149B locked in Defi, there is no Islamic Defi at the moment. As the White Paper is ready, the next steps will introduce the public sale, Wallet and Souq NFT until the end of this year, with the DEX and Liquidity Harvester to be adopted in the first half of 2022, as the Decentralized Philantrophy and the interest free lending to be finished until the end of 2022. The governance will be using Aragon blockchain, at least for now. The Launchpad will be last to be done, ready in 2023.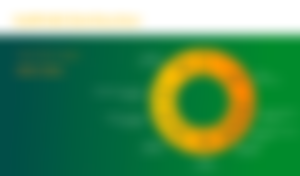 Another important bit, that is the token distribution, show some interesting numbers. While the team only has 15%, all the platform rewards together, plus the private whitelist, exclusive sale and the public sale add up to 23%. I consider that this is not enough to ensure that the DAO will truly listen to the small investor, but this can be improved once the team is selling their tokens. Also, I would have found interesting to know for how long and if the see investors, team and advisors are locking their funds. I could not find that information as quote ''spanning over a 24 months period'' is a bit confusing. Strategic partners do have a 60 months vesting period. 
Now, for more info, I may need to wait for the platform to be operational, and I plan to make a wallet and try it in the future, as my curiosity needs to be satisfied. 
That's all for today.
All the best,
George
​
Why not...
...have fun and win rewards on my favourite blockchain games (Splinterlands- Hearthstone-like card game) (Mobox - GamiFI NFT platform) and (CryptoBrewmaster - Beer factory sim).
_...get the higher rewards for your investments using Blockfi, Hodlnaut and Celsius.network. Get ETH while writing on Publish0x blog, using Presearch search engine to maximize your income with PRE tokens. Check my Lbry.tv channel in here and use Torum instead of Twitter . I am also writing on Read.cash.