I am the proud owner of more than 10K CUB, and now I will focus on reaching 10K LEO. Still loading my passive income token bags, with more Archon Miner, Dhedge, Utopis and Brofund bought past week. All my Hive targets for november are already reached. Splinterlands Chaos Legion sale is entering in the second phase, with double the voucher rewards, and 400 the packs were opened with a net profit of $2.7K after taking out what I spent. For 400 packs, I had, if I remember correctly, 7 Legendary (1.75%) and 31 Gold (7.75%) cards. I feel good about that.
Hive: 3797 - $6050 (+13)
SPT: 1062K - $5588 (+1K)
Leo: 7809 - $1771 (+176)
POB: 2769 - $232 (+47)
Passive income tokens
LENM: 30 - $238 (zero)
LBI: 200 - $66 (zero)
BROFUND: 51 - $185 (zero)
UTOPIS: 40 - $44 (zero)
ARCHMINER: 6 - $228(zero)
DHEDGE: 529 - $51 (+28)
Total: $14453 ($19736 last week)
With an decrease of 5283$, the price of Hive was going up a lot lately all the way to 2,3$ only to decrease to $1.60 later, the portfolio is doing well, and out of my monthly targets for December, after reaching the 10K CUB, I am focusing on 5000 HIVE and 10.000 LEO mainly, until this year ends. Splinterlands seems to cool down a bit, I am still thinking if I will buy more packs of cards in the second phase or not. Maybe I will add 300, if possible. (The games I play right now on Hive are Rising star, Cryptobrewmaster, DCrop, Dcity).
As for curation, I upgraded my @leo.voter delegation to 3000 HIVE, adding another 400 Hive to the delegation, and the @meowcurator one to 6800 LEO. I got 1 Million SPT to @monster-curator for STP rewards, planning to keep it at least until the Splinterlands airdrop ends.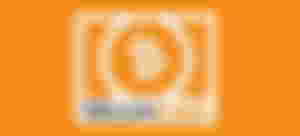 My total BCH on Celsius is now 0.984 ($450) and it is possible to reach the fated 1 BCH this year, it seems.
These last 2 weeks I received 15 TRX ( $1.39) from staking Tron, and 3 TRX ($0.27) from staking WIN, so the total is 18 TRX ($1.66). I have staked right now 2M WIN and I reached on my yearly target of 11.000 TRX. The last two weeks the Wink casino paid slightly better than usual, and I am getting some more DICE, WINK and LIVE to top up my deposits on Wink Casino
That's all for today.
All the best,
George
​
Why not...
...have fun and win rewards on my favourite blockchain games (Splinterlands- Hearthstone-like card game) (Mobox - GamiFI NFT platform) and (CryptoBrewmaster - Beer factory sim).
_...get the higher rewards for your investments using Blockfi, Hodlnaut and Celsius.network. Get ETH while writing on Publish0x blog, using Presearch search engine to maximize your income with PRE tokens. Check my Lbry.tv channel in here and use Torum instead of Twitter . I am also writing on Read.cash.