by Gracee / October 28, 2022
Another day, another beginning and another new journey.
---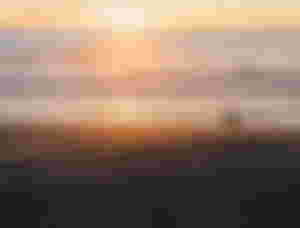 As the day starts, we wake up as usual and do the same routines and let the day passes like yesterday.
Everyday we get up from bed. We eat breakfast or sometimes starts the day without eating nothing. We do our tasks at home, go to work or school. Later on, go home eat dinner close our eyes to sleep and wait for the alarm clock to ring for the next day.
It's sounds boring thinking this kind of routines, right?
Growing up and having this kind of routines surely makes us bored in life. Besides, growing up give us a lot of responsibilities. Responsibilities that will surely test our patience, capabilities to cope with the things around us and responsibilities that surely drain us mentally and physically. As a result, some choose to end their lives while the others choose to keep going on without any excitement when they start their days.
As we grow older, we tend to go with the flow. Do our routines just for survival. We forget that life should not like that because life is not just all about works and about doing the same routines everyday. LIFE IS A BLESSING TO ENJOY to the fullest. :)
Writing this today to let you know that life is a gift that we should cherish and enjoy. This life was given to us to treasure and not just to do the bare minimum just to survive and stay alive. Remember, our time in this world is limited but do not limit yourself to be happy and enjoy life. You only live once so go out and have fun whether you are alone or with someone.
Life may be difficult sometimes because of too many responsibilities and circumstances but never let these things hinder you to be happy and do what you love. But of course, value your life and do it with dignity and kindness to yourself and everyone.
Today, as we start our day, smile and hold your head high. You are loved and doing great. Just keep going. You might be on the a difficult situation or striving right now but remember good days are coming when you work hard with faith.
Never ever lose hope, today is another day, another beginning and another new journey to unlock. Just incase as the end of the day your plan today will not go as you planned and might be not so good, do not be disappointed nor sad, instead, use it as a motivation to be better. 😉
Better days are coming ahead of you. Have a great day! :-⁠)
---
I am just so happy right now for I was able to put into words the thought I have in mind at the moment. This is just another random thought from me who can't sleep after drinking too much coffee last night. Hope you will get something to the things I wrote above to brighten up your mood today. 😉
---