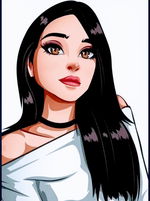 The deepest part👉 continuation👇
Hello everyone how was your day today? Am here again to continue my story from where I stopped which is me deciding on what to do about the pregnancy.
I choose to have my baby because I remember what my mom always tells me when I was still in her house, she always said "omo se koko" English (children is very important), so I took the bold step of having the baby even though I knew I was going to suffer it a lot and this was how the journey of motherhood start for a little girl.
The pregnancy was just 3 months then and a lot started to happen like morning sickness, vomiting (sometimes) oversleeping, tiredness, laziness, etc but then the lady I am staying with got me a job (cleaner) in a hotel but the manager never knew I was pregnant if not he wouldn't have giving me the job.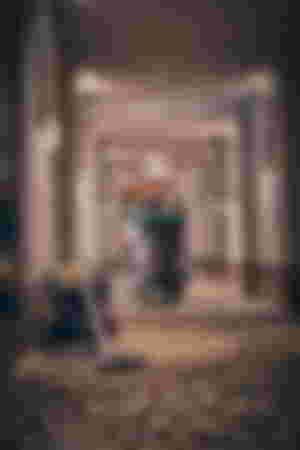 I worked for a month before the tiredness never allow me to wake up early and prepare for work so I began to go to work late and my supervisor keeps warning me every day, so one day I went to the manager's office and confess to him what is wrong with me maybe he can have mercy on me and to God be the glory I found mercy from the manager's eye because he was surprised that how could a man did that to a little girl like me, so he pitied me and allow me to do anyhow I like at the hotel
Sometimes he always bought food for me and I always thank him for the kindness, and even sometimes he always followed me to the clinic where am doing antenatal, at seven months I couldn't do anything than to sit and watch whatever that is going on at the hotel, I can't bend down again so I don't clean anymore so my manager asked me to bring my CV so that he can fix me into one post that I will just be sitting and doing nothing.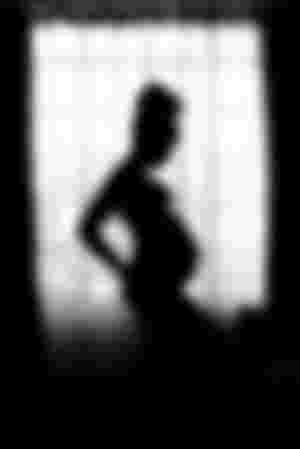 When he saw my secondary school result he was so surprised that my brother could let a brilliant girl like me fall into this kind of big mess in my life, so he promised to take it up from where my brother stopped and that was how we became so closed, all I do at the hotel is to write down how many rooms people used per day and close as early as 6pm.
Mine month of been pregnant, hmmm well let me say this prayer before I continue "every woman will never mourn over their children ijn", the reason why I say this prayer is because of the pain woman always went through from the day of being pregnant and the worse pain of screaming for the baby to come out.
I was at the hotel when I just heard 'pah' on the ground, my water broke then the baby started struggling to come outside, I don't know when I started screaming and shouting even people that want to Lodge into the room were distracted by my loud voice, I don't know how I got to the hospital but I knew I was taking to the hospital
After some minutes that I got to the hospital and the baby didn't come out the doctor called the person that took me to the hospital (my manager), that I can't push the baby by myself and he asked the doctor what is the way forward because nothing must happen to me
And the doctor asked where is my husband so that he can come and lay with me there because that's the only solution to my problem, but then my manager lied that he's not in the country, at that moment I remember to call Jesus because I know HE is the only one that can come to my aid at the moment, so the doctor said I should do exercise a little bit and I quickly jump up and start to walk up and down though it wasn't as easy as am saying it right now but I stayed strong for my baby and I did it
After 30min of doing the exercise, I couldn't hold it anymore and I called the doctor that the baby is coming and was taking to the delivery room, but what surprised me most is that I don't know what happened later after I called the doctor, because my spirit is no longer in my body and all I want is for the baby to come out.
Finally, the baby is out yeh... it's a bouncing baby boy
Well I think this is where I will stop for today because my life story is enough to write a script and if I say I should continue then am sure I can't finish writing it tonight
We shall continue tomorrow, thanks for reading