My dad is a super duper fan and addict of Axie. Whenever he goes he always bring Axie to there topic. Even sometimes his friends can't relate about it. He always convince them to play Axie. Sometimes he teach our nannies to play it. "Ya! Ali gani tudloan taka unsaon pagduwa ani(ya! Come here I'll teach How to play Axie)" he said with his serious face that makes ate Claire nervous.
One day I ask him why he is so addict when that game ."Oh! come on dad it's just a game and please stop bothering our helpers while they're doing the work . What's with that game? Is that game gave you money? " I asked him with a smile on my face. To be honest I don't know about axies. He only laugh and explain to me what are the benefits of playing it . And ! Yes it give him money.
LET ME INTRODUCE TO YOU MY DAD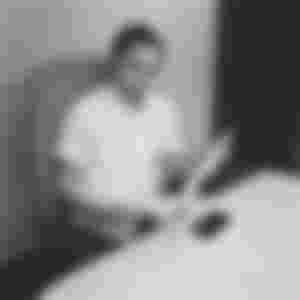 Dad is currently working on our family business here in Cagayan de Oro. My dad's name is Francis Aurelio. His 40 years old but still feeling like a teenager the way he dress and his style. Sometimes mom will scold him of being childish sometimes. He loves to travel around the world except now since we're facing this COVID-19 thingy. Dad is a hardworking person on his work games. And because of Covid-19 dad meet axie that he loves the most.
HOW DAD MEET AXIE.
It was last April 2021 when he had a visitor . And introduce AXIE to him and that's the tie dad was so curious about it. He's busy studying about it and everytime he open hi YOuTube App he always watched a tutorial on how to play AXIE. And Last June this year he started playing and that's the day he becomes addicted to it.
Everytime he go to work he always bring his own PC so that he can still play while working. Dad's routine is something like this 6!in the morning whenever he gets up from bed the first thing he will open wa his PC and play it until 9 in the morning only . He will go to work from 9-2 pm . At exactly 3 pm he will arrive here . He will me too shower for a while and play again until 10 pm. Sometimes he will just ask our helper to bring him food to his room.

I never thought dad will be addicted to this game knowing dad Is a business minded person. An adventurous and a gym is life person all of that was gone because of you AXIE. He is so fucos on playing it.

Last August he asked if I wanted something . And I was a little bit shocked. Really! My dad asking e what I want to buy? I was so happy and excited and I grab my phone and order some shoes and other Merck on shoppee and tada he will be the one to pay it. And he even gave a thousand bill you our driver and helpers. And that's the time he sell all his"SLP" and to be honest he earned $3k and now I know why he is so nice to us.
until now he still playing and really enjoyed playing it. And I always told him if he sell again his SLP I will let him buy me a new phone for my online class.
thank for reading IT'S YOUR GOOD 
 LISTENER