EPS EXAM : Factory Worker in Korea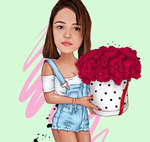 Today, I would like to talk about going abroad. Way back I have always been avoiding people asking or trying to advise me to go abroad because to be honest I would not want to awaken my interest of going far from my kids. I want them to grow up having me and my partner by their side as much as they needed us.
But another reason that I am avoiding such topic is because I have an ANXIETY. I am afraid to be alone. I am afraid to live far from the people I love especially to come to a certain Country where I would not know when will I be able to actually return or if there will be a possible way for me to do so. Going to a foreign land is like gambling and there is higher risk than being safe. Maybe I am not that independent yet.
Believe me or not, I have dream to be as courageous as those who had the guts to get into the airplane and be away for 3 if not 5 or 10 years from their family. I would not know how will my children would treat me when I am back and I would not want to feel that me going home would be a hell for them instead of happiness.
Yes, I am such a negative thinker but I cannot avoid thinking these things knowing that my fears are possible, especially when seeing our OFWs or Kababayans outside our Country who suffers harassments, abuse and the likes.
Maybe I lack self-esteem. I am afraid to realize that I can never blend towards other people because I am too conscious and fearful of those negative thoughts. So I never made up my mind up to now that I somehow regret not exploring the world at this age but then, I do not want to live with regrets all my life so I am moving on and with that, I decided to share this opportunity.
Korea has been very famous because many of us are addicted to their artists be it Kpop or Kdrama. Other than such gifted people, the country itself is very clean and beautiful. They have strict rules and regulations to follow.
One day, I have read on one of fb post from my former colleague that he is now in KOREA! Imagine, he waited for 2 years for this to happen. He could have been to Korea earlier than 2 years only if there was no Pandemic.
His job is a FACTORY WORKER but his salary could range from 80K - 100K in peso. Knowing that Philippine money has greater equivalent than Korea's currency it will be an advantage. A lot of vloggers who are Filipino are guiding on how to pass this exam and what are their day in a life in Korea.
Is this LEGIT?
Definitely! So I am sharing this to everyone who might want to also try their luck in Korea.
How is the process?
These are the things that I have known so far based from what my Colleague have mentioned.
Once or twice a year there will be a registration from POEA for Filipino's to take an EPS TOPIK exam in order to be hired in Korea. This is another reason why it is legit because the people behind this is from our Government in partnership with the Korean Government too.

EPS Exam is a Korean Language exam. In order to pass, you may study on your own or enroll to a Training Center such as Roland Flores Korean Language Training and Review Center Inc. here in Cebu, they also have other branches all over the country. They would also help and guide their students to pass the EPS TOPIK exam

Photo taken from Rolan Flores Korean Language Training and Review Center Inc. FB Page

Last November 28, 30 thousand registrants were needed and hopefully they will be hiring more. Just a reminder, do not register when you do not have any passport as it is needed and please take time to learn Korean Language. Those who were able to successfully register last Monday they will be scheduled to take their exam between February and March 2023 which means that they have sometime to prepare to be familiar and learn more about Korean Language.

As per my colleague once you pass the Korean Language you will then be advised to go through Medical exam, as long as there are no issues then you will be hired. You will then be advised to file for a VISA to work in Korea.

There might be other processes and steps not mentioned here so please feel free to do some research and make sure your source is reliable so you will not be a victim of scams.
Here are some of my former colleague's posts in Korea. Take note that pictures posted below are of permission from the owner.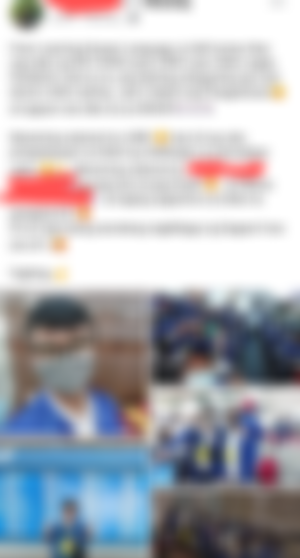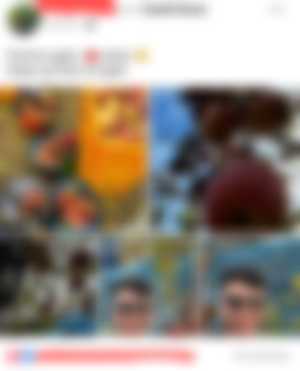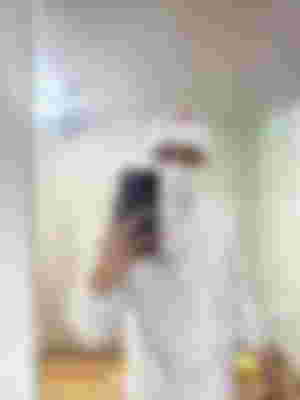 I am happy seeing him in his dream Country to visit and is even staying in there for sometime since he had prolly signed a contract.
So to those who are interested then DYOR!
---
...end thoughts...
I am freaking sleepy but when ideas flow it will be like falls so instead of neglecting these I decided to just get up and type the details on my PC, only to realize I have made a 3 or 4 min read article.
Thank you by the way for reading! Appreciate it.
Note: Pictures used are taken from my friend's FB page and not mine, other sources are specified as well.
---