Who is to be blamed; Parent or Teacher
Hello friends and actives, greetings from Nigeria. This August is marked with daily rainfall and everyday cold. My favorite street food in this weather is roasted corn and pears. This is also a time for long vacations for all secondary schools in Nigeria and I'll be writing from that experience relating to the parents.
Before that, let me start with a little story of what happened recently between a parent and a private teacher and here I go..
A school session was over and Mr John's children didn't do well in their results. He was unhappy with his children's poor performance and wanted to improve them. He concluded with his wife to get a private teacher who would be teaching the children at home daily on the holidays. When the employed teacher arrived, she claimed that the children's poor performance was due to her inexperienced and poor quality teachers at school. This convinced Mr John that he has hired the right teacher and has made a wise decision. He didn't mind paying the huge salary to the teacher as agreed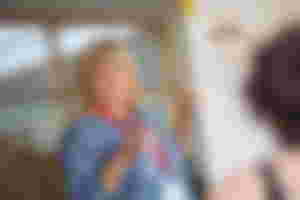 The teacher continued taking the children on private holiday lessons daily until the holidays were over and another session started. This time around, she came by the weekend.
It happened that another session was over and the children's performance went from better to worse. Their father Mr. John was so disappointed and got angry at the hired home teacher which almost led to a fight. The teacher who refused to take the blame says that' it's not her fault but the children's. She blamed the children for not being so intelligent despite her hard work. As the situation is right now, Mr John is demanding that the teacher pay him back all his money for being a failure or he would sue her to court.
Dear readlanders, what's your opinion on this?
My opinion
My opinion here is that what has happened has happened. I understand that feeling that Mr John has but he should also understand that if his children did well, it would have been his advantage. An agreement was reached and both delivered as agreed I would advise Mr John not to take the case to the court because the teacher didn't fail to deliver her job. It could be that the teacher is not qualified for her job and that should be Mr John's fault for hiring her.
It's a good idea to have some holiday lessons for your kids but as the name implies "holiday" should be more of free time for the children to travel and explore their rightful time.
Thanks for your time. I'm in need of your tip @TheRandomRewarder
All images were taken from unsplash.com