The norms are changing so fast
Someday ago, I was passing my time on ticktock when I saw the video of a woman explaining something about Norms changing so fast. She was so serious as she spoke that caught my attention. She spilled so many truths that I gave thought at later hours after saving the video.
Truth be told, things have already changed over time. So many cultures are way gone including languages, but I keep trusting humans. We can never let go of our inheritance.
Starting from my culture (Ibo) in West Africa, our language has fallen at a higher percentage but still, we are never going to let it die. The majority of Ibo children now were trained and brought up in English without knowing their own native tongue. Well, I blame the parents for that. So many languages have been lost since colonization in different parts of the world. I do not know why or what exactly is happening, but whatever is going on, let me remind us that it is our responsibility to keep and preserve what our ancestors have passed down to us.
Not just a thing of language alone, there are so many cultures, values and traditions that are less or no longer in existence and I'll be talking about a few.
The first line from the video goes..
"we used to marry till death do us apart, today we marry till love dies"
As simple as that is, I can't question why it is true and still happening. Couples turn to enemies just after a few years of marriage. I was thinking that marriage is an unbearable bond that lasts forever, but happenings of these days makes it less of a meaning. What is happening to the world, what's wrong with us on this planet? Everyone reading this article must have one or two couples that have divorced in their mind. If not one of us, it would be a dear friend or relation. In some cases , it isn't about divorce. I know couples who started so well from dating till marriage but today, the then I can't live without you is now an opposite word. They exchange hurtful words and live in regret. I do not understand if that is a stage of marital life and it better not be. Divorce rate is high and marital issues are higher. We need to bring back those days that our poor great grand parents lived peacefully with two to three wives. These marriage norms have changed so badly.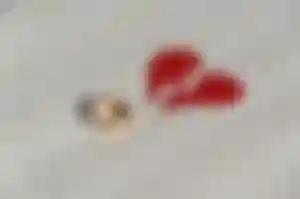 The second line..
"we used to marry to make love for the first time, today we marry and we start to make love to others"
So many men have taken the lives of their spouse for cheating on them and so many women have done so as well. Once, a military man bombed his wife to pieces because she cheated on him in his own house. He caught her in the act but her didn't react. His later reaction was setting up a bomb in her car which she drove unknowingly to after life. The pain of cheating in marriage, relationships can most times be unbearable. I believe that it wasn't much as it is now in the olden days. Our parents already did their best in teaching what we should know, it is now left for us to count our teeth with our tongue.
The third line says..
"We used to have monogamy one person for life and today monogamy is one person at a time and everybody says I'm monogamous in all my relationships"
What people see as moving on with life and living our lives is different from the original meaning. We need to get back to the drawing board and unlearn to learn what self-respect really is. People say that they can be with whomever they want to be with and leave at any time they feel like they're done. What about the future and the cause. Yes our life is ours and we choose to do what we want but.. there's always an after math. Those who have lived such life will never advise you to get into that. The dangers ahead are bitter than the enjoyment at hand. It could be a disease or something worse than that. We have to settle for less and retain our self respect for it is so expensive. Blessed water is always better than cursed fried rice.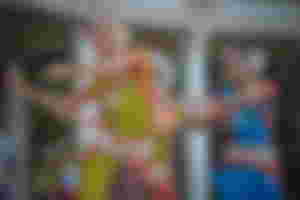 The norms are changing so fast. There is nothing you can do when you leave a person than tell them you're so sorry for hurting them. And you have loved them deeply and you wish them the best and you thank them for everything they have given you, wishing them the best and yet you're going to go and it is just raw pain. You can't circumvent that heartbreak is heartbreak" She concluded.
Thank you for your time, I so much appreciate
I'll like to acknowledge my friend here @Amjad_Ali_Waince@Amjad_Ali_Waince you have always been a motivation
Image credit: all pictures were taken from unsplash.com free pictures.