How do you react to change? (Writing prompt II)
Good evening from here dear raedstars, It was a busy and happy day, despite being stressed. Just like other Saturdays, today made no difference. There is always a wedding ceremony in my city every Saturday. I really can't tell why humans will complain about hardship, no money and so on but every weekend, there must be a richly funded wedding party. Where is the money coming from, who knows?
After having a nice wedding party, I got home so tired and traipsed to my room. Now I just remembered I haven't written for today but luckily, I have screenshots of a post from @Ling01 which she titled "Let us know who you are". This is my second entry and a continuation to the writing prompt. As usual, I hope you find it more interesting, let's go..
How have you changed in the last five years?
I have physically changed from becoming a child to a teenager since the last five years. So many changes recorded that I can't write them all here. In academics, self growth and development and most importantly, in maturity. My way of thinking and reasoning has changed so well in the last five years. I have also grown financially and I'm so grateful for that. In so many ways have I grown and developed but this is just a few.
How do you manage stress?
One thing about me being stressed is that; most times, I get stressed unintentionally. This could happen by someone calling for my attention or needing my help. In such a situation where I am needed to assist, I don't decline but be at my best service. I don't intentionally stress myself. I make plans for my daily routine and activities and follow them. Today I'm writing this article a bit late because I am stressed and it's because I made myself available for help. I also noticed that no matter how we try to avoid stress, we must be stressed out one day and what matters is how we deal with that. This is just how I tackle it, not forgetting a deep rest and good food.
What are your top three goals for your life?
I have so many goals to accomplish in life not really minding which one comes before the other. One of them is becoming a graduate and that's the bedrock of other goals to be accomplished. Another is living a dream life and being financially stable or free. These are my top goals and I'm still working on the future with a hope
What would you do if failure did not exist?
If there was no failure, then everything and everyone will be successful. It won't be the matter of mistake or laziness but the matter of making decisions. If there was no failure in life and in everything, I would simply get everything I wanted, all my dreams and hopes will definitely come true. It will just be "go get it done" and so be it. I will not have to say I am trying but rather I have gotten it. I wish for a world like this in the future where failure will fail itself and leave humanity.
Write a letter to your future self?
"To my dear self, I am happy to be who I am now and what I am now. In everything I have, I am most grateful. Thank you for believing in yourself and for working so hard with time to be at this level of life today. I am really proud of what you have grown to become. Thank you for the useful time and the motivation with a strong mindset. There's just one of my kind and that is me for I am who I am and will always be myself. Keep it going because this is just a start"
How do you react to change?
I simply adapt to it. It will always come and I think the best way is to get along. People grow (change) with time and so should everything be. After all, nothing they say lasts forever. It is something good to change and I would simply adapt to the Chang at hand, anytime ND anywhere.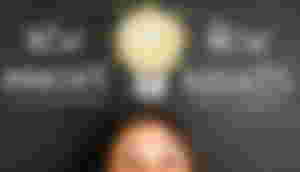 Thanks for your kind time, I appreciate it so much.
@Gianna-B 2022.
Lead image was taken from unsplash.com