Do con artists actually meet their victims in person
Do con artists actually meet their victims in person?
No…never. They steal your money, then come up with yet another justification for not meeting you. Be on the lookout for a new fraud. Very slyly, the con artist utilizes the phrase "Dreams to Reality." But all they are using are words. Do not believe a word they say. False promises. Pretty words. The person you think you are texting won't ever show up in person. Then, when you discover that they are lying, you are left without money and filled with resentment toward them. They have since moved on to their next victim while still giggling uncontrollably. I think in karma; they'll get what they deserve.
I have met so many scammers and con artists online on every platform. They always seem intelligent but never enough. One thing is that they are smart, coming up with new ways to defraud their victim. They are on every platform including your phone apps. Yes, you heard that right. Scammers develop applications that sometimes you download from your play store. At the beginning, the app works so well but overtime, the developers gradually turn it into a malicious phishing software. There are hundreds of apps banned daily and this should prove what I am saying.
Today's world is designed to make people work for things they want, but others choose to bypass the process by being smart or rather smarter. They watch you labour and gather only for them to set up a trap for all your fortune. They have indeed done more harm and caused more pain to the world.
I used to think that to become their target, you must have tons of thousands and big fortune in your savings but unfortunately, I am disappointed to know that everyone is now a prey. You and I are a target and care not taken, they might live next door.
I have encountered some online but I never fell a victim. The only bad experience with a similar situation is hacking my Facebook account five years ago. That was bitter and I learnt my lessons after the ordeals. Since then, I have been messaged by those con artists occasionally but my eyes have opened a little bit to know when they're onboard. Receiving malicious and phishing links seems normal to me now. I sometimes get amazed how I could possibly be someone's target knowing so well that I don't have so much to attract people. Sometimes when I share my experiences, my friends laugh in surprise because even the prey has nothing to be preyed on, then what makes me a target? I still can't explain.
Last week, I was notified on my Instagram. Someone (a foreigner) has requested to join me which I accepted. Well, I already know that the format of disguise where a con artist disguises to be someone else just to gain the trust of their target.
I wasn't surprised when shortly I got a message from the lady in disguise to guess correctly what was inscribed in a blurry picture she sent. The number was 816. She immediately replied with congratulations and that I have won $750 from her company. She went further to request for my account details where the money will be sent. She claims the company is a forex trading company. I quickly replied to him, making an option that the money be sent through my Bitcoin address. She accepted and I sent it only for her to give me a task that involves changing my Instagram email address to his acclaimed company's mail. At that juncture, I stopped talking with him. I also did a video call which he intentionally missed.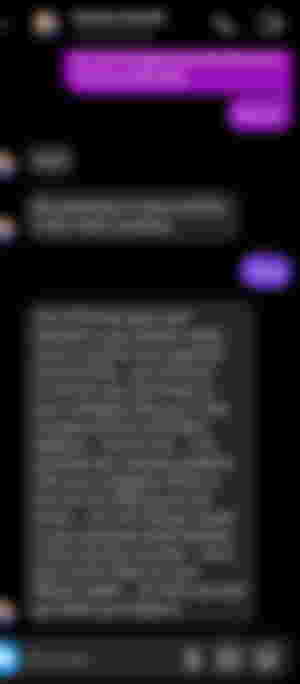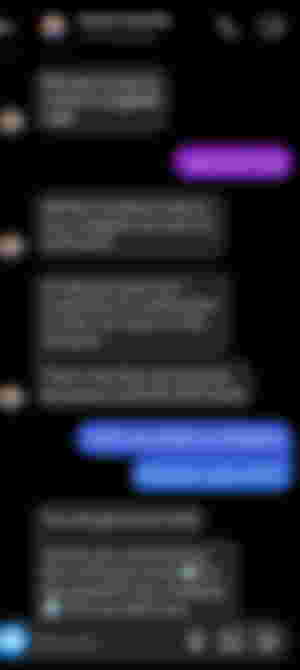 They just met the wrong person and I think she or he wanted to hack my account by requesting to change email. Sometimes, scammers have open flaws in their format which we should be observant. It really sucks bad but it happens.
Thanks for your time
The lead image was taken from unsplash.com free pictures.
Others screenshots were uploaded from my device