Child Marriage: For what reason?
"Early marriage is most prevalent in communities suffering deep, chronic poverty"_ Helene De Gayle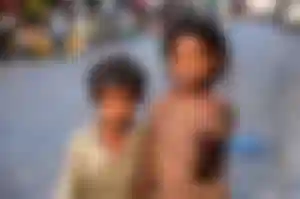 The above quote from Helene remains true as it answered my question since hearing that another child marriage hass occured in the Northern part of my country. Anytime I hear a thing like that, I frown my face even without knowing. I think about it in an uneasy way and keep wondering what makes a little girl live with a man older than her father as a husband.
Hello readlanders, I used to think that child marriage is a practice of the olden days, during the days of our fire fathers. That is exactly what comes to my mind anytime I hear it. I never imagined it happening in this generation, not even close to me but unaware that such still happens in my country.
A former governor of a northern state here in Nigeria has been boasting of marrying not just a teenager but a fourteen year old girl. This man in no doubt Should be in the position of a great grandfather. On reading that from the news, I was wowed. I never believed such is still happening. I was like; what! How possible? Don't she have parents and many unanswered questions roaming my mind.
Today, I imagined myself now in my twenties, getting married to a man old enough to be my father and who's grandchildren would be of same age with me. I asked myself what would make me go into suchlike and be happy with that but at the end, it all point to the above quote. No matter what reason, fourteen years old is too young for a man in his sixties.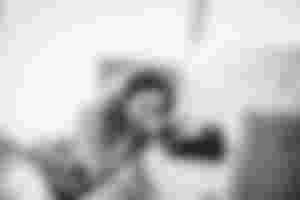 Even the human rights watch stated today that child marriage is still common in Nigeria because both the federal and state governments have not sufficiently enforced legislation to stop it and the reason, I do not understand.
One of the highest rates of child marriage on the African continent is in Nigeria. Why would the Nigerian constitution have clauses that seem to go against the federal child rights act's prohibition against marriage before the age of eighteen. It has also been unsuccessful for Islamic legal systems in states to embrace the federal law and the age of majority for marriage of eighteen.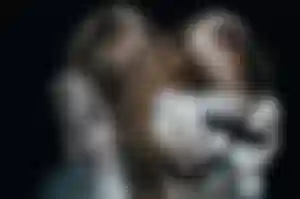 It is alarming that Nigerian young girls are still being coerced into child marriages nearly twenty years after the child rights act was passed. States in Nigeria should take immediate action to approve, implement, and conform existing legislation to the principles of the Child rights act, which makes child marriage illegal and safeguards the rights of girls. I wonder why its such a big deal to tackle with.
Meanwhile, child marriage is prohibited by the Nigerian constitution, the African Charter on the Rights and Welfare of the Child, and the United Nations Convention on the Rights of the Child, all of which recognize the age of majority as eighteen and protect children's rights to be free from coercion and violence. To me, this is forceful and hence violent.
So many married girls in some Nigerian states are frequently refused access to quality healthcare and are denied their fundamental rights to education, a safe place to live, and freedom from violence. This sounds loud trumpet that they know what they are doing to these younglings. Girls are compelled into early marriage without strong legal protections because of a number of factors, including as religious and traditional customs, and to avoid the social stigma associated with underage pregnancy which finally leads to same thing being avoided. If those old men who seeks the hand of a teen in marriage should be a girl, I believe that nothing on earth would make them marry a man of their age if at all they would accept marrying young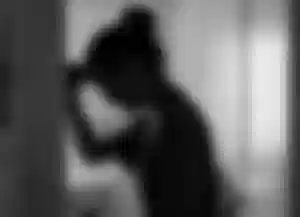 From discussions, I learnt that some of these girls admitted that they had made attempts to avoid their forced unions. One girl who was married at the age of fourteen has ran away six times in three years, but each time, family members brought her back to her unwanted husband. This isn't just a child abuse but something worse than that, and shows that their families often forced them into marriage against their wishes.
What happens to their life long dreams of becoming a nurse, doctors and so on? What happens to the life they wish to live in the future. Thinking about all these truly breaks my heart
In some of this state, families frequently arrange girls' marriages without giving them a choice in who or when they marry. Girls and young women claimed that traditional customs and family hardship were the driving forces behind their desire to wed and their lofty educational goals end up changing their thoughts simply because they receive something from someone old enough to be their father, or because of how they are treated at home.
My dad according to the history of olden days when early marriages were still in existence said that; it was due to the scarcity of women that made their forefathers marry children and teenagers and even as they married early, the girl stays until she grows up before knowing her husband officially. These days, the population of girls is doubled. There are more females on earth than males, so I see no reason why child marriage should still happen.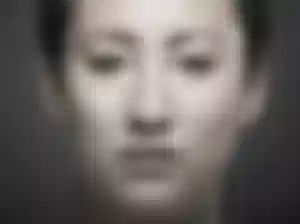 Dear readers, what's your take on this, I need to read them and encourage myself.
All images were taken from unsplash free pictures.