I´m here again with another crypto earning site. So, recently I received news of a project created by LBRY. For those who don´t know, LBRY is a decentralized blockchain protocol that allows for the creation of apps where you can upload videos and earn crypto for them. You can upload documents, audio files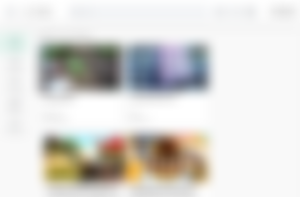 It paints itself as an alternative to social media sites like youtube. Content is usually protected from censorship and demonetization. I myself have been using LBRY as a sort of backup for youtube videos.
The currency you earn is called LBRY Credits. As part of it´s reward program, the creators reward people through linking their youtube channels through the LBRY.tv platform, reference links, watching videos or getting followers. You can also create paid content. You can then use some of those credits to boost your content by stacking it.
Now that is out of the way, what is Odysee? Well when you first open the site, it doesn´t look that much different than LBRY.tv, except with a couple of differences.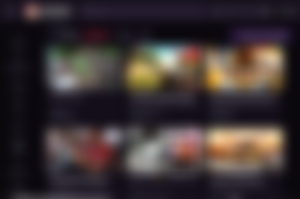 The site allows you to login through your LBRY account. The homepage has a bunch of videos and you can also select the option to be recommended videos according to the channels you´re following or tags.
The tags themselves to seem be more organized, you got tags for news, gaming entertainment videos, etc.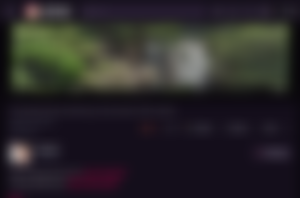 Another difference is that the videos themselves have a like and dislike button, which was something I felt it was missing. I know not everyone is into tipping or commenting, but I do appreciate viewers be able to interact more and give some feedback. You can also repost, support by credit tipping and share to other sites, just like in the basic LBRY platform.

You can create and organize, your channels and videos, as well as access to the rewards tab. As well, access your LBRY wallet.
In conclusion, if you´re already familiar with LBRY.tv you should have no difficulty in navigating the site. And it is interesting to see how the LBRY is evolving by launching it´s first proper video sharing platform. I have some high hopes for it in terms of video decentralization and even as another way of earning extra income.
If you are interested in this project be sure to use my referral link and follow my channel.
Thanks for reading, if you like my content feel free to support me here or you can tip and follow me on other sites through Cointree
Rollercoin reference ( Earn Crypto on this Mining Game):
https://rollercoin.com/?r=k7gkeauf
Fruitlab (Earn Money for Watching/Posting Game Videos):https://fruitlab.com/ref/268Ajpx0
CGN.US ( A social network for gamers! Earn steam games for posting): https://cgn.us/refer/43655/
Publish0X (Earn Crypto For Reading and posting):https://www.publish0x.com?a=pnelG6VdKB
Read.cash ( If you´re on this site for the first time, what are you waiting for, create an account and start earning for your content):https://read.cash/r/Ghostcat