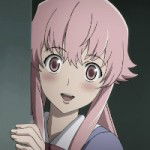 Recently, there was a proposal by some of the BCH miners. These miners annouced a plan to re-allocate some chunk of the block reward. These miners plan to send 12,5% of the block reward as donation for developers. We appreciate the decision of the miners to do something for the community. Althrough there is some concerns in the community, which causing harmful distress about this recent proposal.
If a few miners (actually, mining hubs) decide to send some of the block reward to the developers, thats totally fine. Its their money, they have earned it, they have mined it. We dont care what miners do with the money they have earned. Thats the micracle of Bitcoin Cash. They can sell it, donate it, hodl it.
This ( https://medium.com/@jiangzhuoer/infrastructure-funding-plan-for-bitcoin-cash-131fdcd2412e ) proposal has nothing to do with protocol itself. The block reward is owned by those who earn it. If they want to donate part of it, thats they decision - they do whatever they want with. However, the majority does not agreeing with this.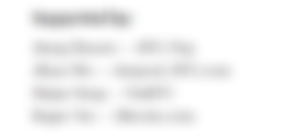 The group of these miners decided to try forcing the whole mining scene to donate to an address. To force others to do this, these miners decided to orphan the non-donating blocks.
3. Dear miners (actually, mining hubs), i am afraid you cant orphan the non-donating blocks. Bitcoin Cash has a 10-block long checkpointing system. Producing blocks is, on average, takes 10 minutes. However, in reality, mining a block can frequently take anywhere from half minute to 4 hours.
4. Even if these miners are having 60% of the hash power, they will only have 60% chance to win all the blocks within the 10 block range, compared to other parts of the network who have 40%. Currently, however, these miners seem to control only a small fraction of the network. So, after 10 blocks they have release the blocks to do the reorg, and if they failed to have this number of blocks in time, then they are failed to orphan the non-donating blocks. It does not matter how much hashpower they have in those blocks.
5. To be able to constantly block certain transactions (or LACK of those transactions), they have to be able to sustain the attack basically forever, and wait for the proper minute to release the block. Which is not possible with the checkpointing system, as they will have to send the blocks to the network after 9 blocks. IF they own 60% of the network hashpower, they have 60% chance to do this. If they have 20% of the network hashpower, then they have 20% chance to achieve this, and 80% chance to lose and end up paying only the electricity bill.
6. Of course, mining hubs run by smart people. The know this. They know, the only thing they can do, is to send some parts of the block rewards they have mined, but they dont have power to influence how others will mine. Then the question is, why did they annouced this letter, EVEN IF THEY KNOW ITS NOT TECHNICALLY POSSIBLE?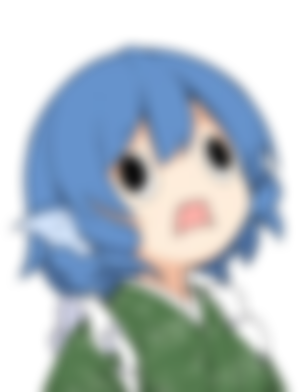 7. These miners created a Hong Kong based company to manage these funds. The community does not allows miners to force other miners to send money into an address created by some corporation, organization. Donations are donations because people handing them out voluntarely. People online are donating each other all the day.
8. Forcing others to donate on behalf of some upper-good is not donation any more. Its called taxation, practiculary right now to an entity located in a state illegally occupied by a communistic dictature. The plan was proposed by quotes from an anti-capitalistic communist leader in China https://medium.com/@jiangzhuoer/infrastructure-funding-plan-for-bitcoin-cash-131fdcd2412e and its ideologized with the decay of the economy of United States.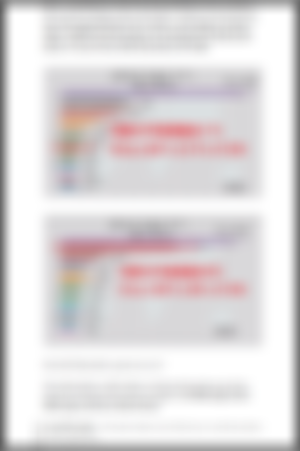 9. In the last days i was wondering if there will be an artifical pressure from state-related groups on the crypto scene as a whole, using help by the state... And it seems, yes.
Lets put on a healthy sized thinfoil hat!
Pressure came in various forms since weeks. This isnt the only event that makes me wonder, some of my friend lately got a silk rope in mail from the state, on some occasions, they got letters, basically with the text: cooperate or you will get arrested. https://read.cash/@Geri/japan-arresting-cryptocurrency-operators-cae49a9a
(Including tipbot services, forum donation services, all around the world) There could be some secret international cooperation, to crack down on cryptocurrency. Of course this is just a conspiracy theory, i dont have anything to prove it.
Dont forget, the miners who agreed on this coopretion, could have a gun pointed to their heads!
10. Some people now are no longer sure what they are fighting for. But Bitcoin Cash and other major cryptocurrency was created to fight against statism. Nobody should forget this. If you have a tent, you want a shed. If you have a shed, you want house with one room and a kitchen. If you have one room, then you want a house with two rooms. Then you want a house with 6 rooms, and an integrated garage, then you want a house with 12 rooms and 3 garage, then you want a pool, one extra house at the sea, a palace, a golf field, your own island, an airplane... Which is fine. Unless you want to FORCE others to pay these things for you. Earn it with an organic way, or just just be happy with your X room house.
11. TL,DR - Miners can donate whoever they want, but the community will not allow them to force others to donate.