Miracle on a train: Final...
Mrs. Peters was about to enter her car when the principal ran after her, "Madam! please wait. It is not what you think, let's return to my office and talk things out". She was reluctant; she dried her tears and alighted from her car.
Evelyn was already roaming around the school; they had to look for her after reaching an agreement that she can resume school the next day. Mrs. Peters paid for every bill given to her and young Evelyn could start going to school, Elvis was doing okay as well. On getting home, she told her husband everything and he was angry she allowed them to write Peters as Evelyn's surname, she was shocked but had to bow to her husband's wish since it doesn't take a pinch out of the love she had for her daughter.
---
Evelyn started the next day after her surname was changed and she was doing well, she was been loved by the teachers but struggled with other students. She was been bullied and it always made her sad, she had few friends that protect her but sometimes, they are been outnumbered.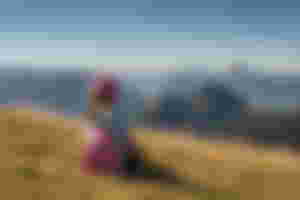 Surprisingly, she happened to be among the bright student in school, whenever her mother presents her outstanding result to Mr. Peters, he believes they are only promoting her on merit. Before we knew it, Evelyn was preparing for her secondary school leaving examination. Her story became a wonder, while it inspired people - some still didn't believe that she has been winning by herself and that included Mr. Peters.
Mrs. Peters expected her to be flown abroad after her examination just like they did for Elvis but her husband refused, he made his political ambition known and he wouldn't want Evelyn to leave their premises, he wasn't proud of her still. The wife was thrown into darkness; she wanted her to further her education so she made up her mind to take Evelyn to her nephew in the village where the best medical school was situated since she has always wanted to be a doctor.
The father disagreed at first but ended up allowing her since she doesn't bear his name, the plans were carried out and Evelyn gained admission after a series of issues with the school because they believed it was a waste of time for her to be a medical practitioner but she proved herself after writing several exams and passed. She knew everything that was going on and wasn't happy about it, her mother stood by her all through her education.
---
She graduated as a medical doctor years after, fully grown and beautiful. She stopped taking allowances from her home and started job hunting; those were the worst moment of her life. She refused to allow her mom to use her connection, she wanted a job genuinely but she was turned down in multiple places.
She decided to extend her search to other states; she was fond of trains and boarded one to leave the state she was schooled in. It was expected to be an 8hrs journey and they were just 2hrs away in the middle of nowhere when a pregnant woman fell into labor, everyone on the train was thrown into confusion.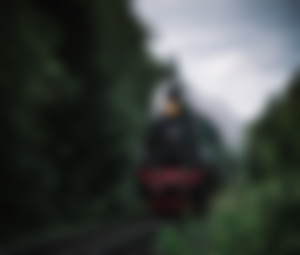 The woman was traveling with her husband who was in tears already, there was no one to help and they were about two hours away from the next town which should tell you how slow the train was.
Evelyn approached them and asked questions, she knew something terrible would happen if the delivery was delayed judging from how the woman was feeling, they weren't expecting the baby until the next month. She quickly announced the things she needed and the travelers started opening their luggage to give what they could help with, the husband doubted if Evelyn could take the delivery but he had no choice since someone had to save the woman and her baby. Everyone started praying as Evelyn started her job, the woman looks weak and she needed to push as hard as she can at every attempt before she lose all her strength.
She eventually gave birth after 15 minutes of labor but the baby didn't cry or move, Evelyn did everything she could but her efforts were futile. It wasn't easy for her and she burst into tears, the whole train went silent when they didn't hear the baby's voice. She was about to turn around to the father when the baby sneezed, she immediately became the happiest woman on the train.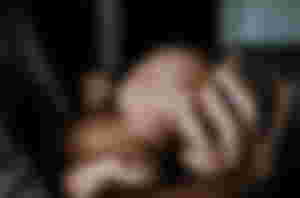 The baby was wrapped to keep her warm and an ambulance was waiting for them at the train station, there was so much joy inside the train as people praised Evelyn for her bravery and effort.
---
Her news went viral from the train as people snapped and posted her pictures online, it was Elvis who saw it from abroad and called their parents. The father regretted his action immediately, he wished he didn't treat her that way while Mrs. Peters was excited. He invited Evelyn and she was welcomed like a king, the reunion was an emotional one for every member of the family. Mr. Peters and Elvis apologized for condemning her, she wept so much because she missed fatherly love.
Her father offered to build her a hospital but she refused, Evelyn was given a good job at the government hospital as compensation by the governor of the state and she lived a happy life after.
---
Click other image to see their sources.