Manchester United aren't underdogs anymore.
The biggest game of the weekend didn't fail to give us things to talk about after 90 minutes of a suspenseful and entertaining performance, it was definitely the best of the Premier League Matchday 6 fixtures.
Can you guess which match it was?

We saw goals pouring at various match centers, it all started with Brentford putting five goals past Leeds United and I was wondering how charged up these guys are, they are really showing that they have got a lot of energy to boss some teams in the Premier League.
Leeds United played without Rodrigo who picked up an injury in his last match and I can tell they will struggle without him. Jesse Marsch only made things worse with the red card he picked up and I was surprised Leeds still got a goal after the red card, I think they could have fought for a comeback if they had a complete squad even though they conceded three goals before the red card.
---
Brighton didn't show Leicester City any mercy, they went wild Brendan Rodgers and his boys.
Leicester City holds the bottom position on the league table even before matchday 6 and conceding five goals against Brighton didn't just make things worse for them but also made it clear that the team is in a very bad condition and they could find themselves back in the championship if care is not taken.
Brighton was incredible in attack, they mounted so much pressure on the visitor's defense which earned them a fantastic victory that has kept them among the top four after six matches.
---
The league returnees did make it to my headline as well because I wasn't expecting many goals from the encounter between Nottingham Forest and Bournemouth, that fixture gave some super exciting action and it is my comeback match of matchday 6.
Nottingham Forest threw a two-goal lead away and that was really a disappointing one for them, I have always cheered them since their return because they play good football even though they haven't matched up with the Premier League heat but giving up such a commanding lead against a returnee like them isn't a good thing.
Both teams dominated each half and Bournemouth will be happy to have grabbed their second win of the season.
As a Liverpool fan, I was disappointed that my favorite team failed to take all three points away from the derby match against Everton at Goodison park.
I expected Liverpool to capitalize on Everton's poor form so far this season, the home team hasn't won a match in 2022/23 but they didn't play like a struggling side against Jurgen Klopp and his boys. The return of some players didn't make much difference even though there are now fresh injuries in the club, Darwin Nunez match ban for picking a red card against Crystal Palace was over and we saw Jota recover from injury.
Liverpool has the upper hand in attack but were not destined to win, I lost count of their shots that hit the bar. Regardless of the Merseyside clubs performance, the match didn't produce a derby underdog. None of the team earned the glory and they just have to challenge for the derby crown again at Anfield.
---
I can tell Manchester City fans would be more disappointed than Liverpool fans over the weekend because no one saw a draw coming in the Manchester City and Aston Villa encounter.
I remembered how Liverpool were hoping the Aston Villa side would stop Manchester City from lifting the Premier League title last season but their performance wasn't enough to do so. They went on to split points this season at Villa Park, it was really unexpected judging by Aston Villa performance so far this season and Manchester City were the better side in the encounter.
Aston Villa did their math properly in defense, they were completely off in attack and it would interest you to know that their only shot on goal handed them a point in the match.
They were clearly the underdogs but just that one goal changed the match narrative completely, the question in the Manchester City dressing room would be how didn't we win?
---
The best performance of the weekend came from the Manchester United and Arsenal clash at Old Trafford. I know it is hard for many to admit the fact that the Manchester United team is getting back in good shape and they are clearly not the underdogs we saw last season, the team looks like they have gone through a superb transformation in recent weeks.
Arsenal unfortunately lost their dominance in the league against Manchester but they still deserve applause for winning five straight matches in the Premier League at the moment. The league is really challenging and being a big team doesn't stop you from getting trashed or held in a match.
The likes of Liverpool, Manchester City, Chelsea, and many others couldn't keep a 100% record going into Matchday 6 but Arsenal did that, it was an unexpected performance from them and the defeat doesn't write them off for the title challenge.
The two teams had a great game, both teams switching dominance in attack with each other was entertaining. Manchester United was the better side but for some time in the match, we saw an end-to-end game and they made the best out of it.
Seeing Manchester United win four matches back to back is massive and a dream come through for their fans. They were humiliated in the previous season and even at the beginning of this season, I wasn't confused they are getting things right after losing to Brighton and Brentford in their first two matches. They aren't just winning, we can see how the new pairs are working effortlessly in defense, they have kept a clean sheet in two of their last four matches and as well conceded only two goals against Liverpool and Arsenal.
I don't know if it is too early to say they are back in the title race but Manchester United aren't the underdog anymore.

My fantasy team was clearly a disappointment after Matchday 6 results.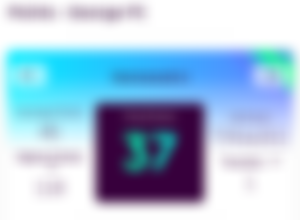 Defenders
Only five teams kept a clean sheet and they are Liverpool, Everton, Newcastle, Crystal Palace, and Wolverhampton.
Arnold was supposed to be a boost for me but he was substituted before he could earn points for the clean sheet, I wish Klopp waited for five minutes more before replacing him with Milner.
Ederson and Cancelo were so unlucky to have conceded against Aston Villa, they made me lose points.
Emerson Royal also conceded against Fulham, the Tottenham defense couldn't stop Mitrovic from announcing his presence in the match. I regret not using Target, leaving him on bench was one of my regret for my team.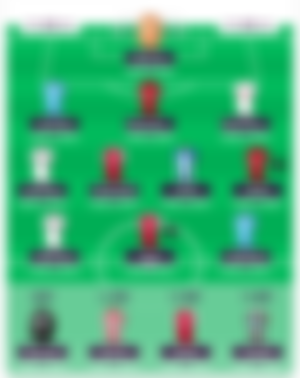 Mohammed Salah continued with his disappointing performance, he made the double points for him useless. I don't know why I am stubborn about taking away the band from him, I hope he doesn't end up like Maguire as Manchester United captain.
Andreas couldn't make a difference for the team and I was surprised GroB didn't get a goal out of Brighton's five goals against Leicester City over the weekend. Martinelli did his best but he couldn't contribute more than two points to the team.
---
Thanks to Haaland and Mitrovic for scoring a goal each, things could have been worse without them and for Jesus, I reserve my comment.