A new mindset
Until there's a change in your mindset before a change in your future. -Gently..
The mind is what controls our thoughts and I would say the mind is totally the human beings, everything that's happens originate from the the inner mind before coming out to manifest for the physical eyes to witness it, which means before it's comes to manifestation it has already been programmed through the inner mind, and the wise people would say that the mind is the process of the brain, it's works hand in hand with the brain, that is to say they both have something in common and they function together at the same time.
Until there's a change in your mind set before a change in your future, until one determine to get a new mindset and keep away the old one nothing will ever change from year to years, month to months, week to weeks and from day to days, sometimes we become the cause of being stagnant in life, because of inability to get a new mindset and begin a life afresh and enjoy life newly with a current mindset.
If possible flash out all the viruses that was blocking your mind from adapting good thoughts, and good perception. Update your mind from the negative thoughts to the positive thoughts, I have been hearing of updating of computer and phone memories, but don't we think that the mind also neeyd such operation to be carried out in our mind if we must truly see a changes in our lives, because s person with a old mindset if not updated will not witness s new changes in him.
Leave the old mindset if it's doesn't yield out good things and go for the new one, just give it a try to see how it's works, success is all about trying, who doesn't go doesn't know and who doesn't try doesn't have the experience, it's good to try than not to try, try and see the outcome, changing of mindset depends on an individual, you determine to change or not but refreshing our mindset definitely bring in new things in our lives.
Nothing changes until something happen, if we do not flush out the olden mindset which might have contains with negative and olden thought from us, I don't think there would be a vaccum for the new ones to comes it, when the memory is finally full it's full and there will be no space anymore for other new documents to be store in, until some documents are deleted out before they would have space again to save in new things, the same procedure also happen when the water, when the water is fill up a in cup and if another water is being added that is when we will witness an overflow, so it is really good to refresh our minds for new things to come in.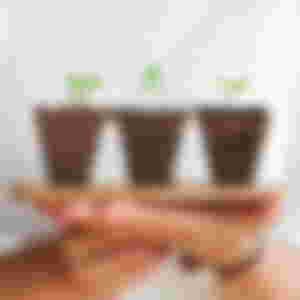 There are more reasons we should go for a new mindset, just as you're reading you can simply search your thoughts deeply and through searching if you can notice any wrong thoughts that will keep you stagnant in life, you can simply flush it out such thought like;
Jealousy

Envy

And comparing yourself with others
You can simply refresh such thought from your mind because those are negative thoughts which will not take you to anyway where as it will keep eating our minds and also delay our success, I don't see any need keeping those negative thoughts than going for the new mindset which comes with positive thoughts that guarantee success.
If we can truly get a new mindset and free our minds with space to adapt good thoughts, and new things in us we will see the good need of updating our minds, mind updating will comes with success, happiness good health among others.
The decision you took some years back is totally the result of where you're now, your past decision always contribute to the present actions.
There must be a good change in your mindset before a good change in future, we all have to change our mindset if truly we need new opportunities to comes in, and we know that this will not just happen without us changing our minds from the old one to the new mindset.
Thanks for reading.