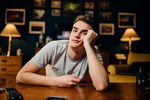 I feel like dropping this here,so I decide to write on it. I will try as much as possible not to be emotional because I feel like crying when I was writing this. One thing about me is that I love to share my experiences with people not because I want them to feel for me or make them want to render any assistance for me,but because I want them to learn and grab something to hold till their lifetime. Should I start ? Or I should still try to roam about a little bit,hmmm🤔🤔🤔. I once wrote about myself that " who is Gaftek",in my introduction article on this platform. I was a little bit precise but I think it covers all about me and if it doesnt,you will know a little today again, just follow me in the journey of this article. Let's begin;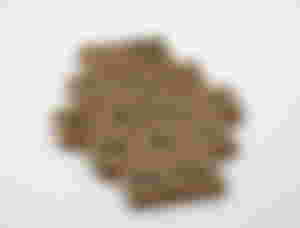 There's this man who fell in love with a woman with some kind of familiarities between them. What do I mean by the familarities? They kind of attend primary school that are closer to each other,they were not able to be in the same school because one is a only girls school and the other only boys school. The woman has a junior brother in the only boys school and that was what brought about their connection and familiarity. There's this extended family stuff that really triggered their friendship and their meeting,till today they still argue about their history because they seems to know each other background so well.
They finished their education at class 6, that's the way is being called as at that time. After that the man went to learn hand work while the woman venture into business sector. Not business as in big business but just to be able to make end meet. After some years,the man finished his learning and started working while the woman was teaching. They got married and things started going well for them. Ohh,my bad!! I forgot to tell you the hand work the man learnt, he learnt the work of those that repair refrigerators and air condition. It was from the petty work and the petty salaries they gather together that the woman was able to further her education,she went for NCE (Nigerian Certificate of Education). She graduated and started teaching in a small school where she earned little salary to support the husband to make the house a peaceful one. She does not stay behind to do lessons after school,she just goes home directly to prepare food for the children before they come back from school. And also for the husband before he come back from work. Hmm, what a lovely wife to the husband and a caring mother to the children.
My bad, i forgot to tell you all how many children they gave birth to. They gave birth to four children, three boys and a girl. The girl is not staying with them,she is staying with the wife's junior sister. She has been living there since she was so small,she was given as "omo iyawo" meaning when the sister got married,she was given to her to help the sister in her new home and not to make her feel bored as per she was just starting up a family. The three boys were living with their parents and everything was going on fine.
The name of the man is Alisson and the name of the woman is Nofiat. When they first got married,things were not really booming for them but they were comfortable with the little that was coming in. When the wife lost his parent,the siblings of the wife came living with them in their matrimonial home. The man never complained,he accept the two of them,they were young ladies. The man took care of them as if they were his relatives,he was really nice to them. All their education expenses were taken care by the man and with little assistance from the wife too. There are some days the man will starve himself just to provide food on the table for his wife and her siblings. All this happened for years till the siblings also got married and went to their husband's house. The man and his wife were popularly known for giving even with the little they have. They were not up to standard but still yet they gave,they were so generous and transparent in their way of life. They speak the truth all the time and they give all the time,both the husband and the wife. Funny enough,the husband is a muslim and the wife is a christian but they really understand each other. The man allowed the children to practice their mom's religion. What a sweet home.
The family was a blessed one as their children yielded to all the instructions of their parent. The first son graduated from a polytechnic and served in kwara state,presently he is a teacher and his schooling at the same time trying to convert his HND (Higher National Diploma) to Bsc( Bachelor Degree) so as to enable him have edge in the labour market. The daughter, who is the second born, is currently in her fourth (4th) year at the university,the third born is also in his third year (3rd) at the university and the last born is also in his second year (2nd) in the university. Can you see the family is really blessed? But something came up that makes shed tears everyday when I remember the pain the person is undergoing presently as we speak.
On the 1st of January,the man travelled to his hometown to celebrate a new year with his brothers and planned to come back on the 3rd of January. On a third of January,he was attacked by a sickness called STROKE. He was rushed to where he would be taken care of. They called the wife to travel to where his husband is,all the children were already disturbed and were crying if they had lost their dad because those that called from the hometown didn't inform them clearly about what actually happen.
When they finally found out they were told it is a partial stroke. The family was unhappy because they know the pain and agony their dad will be passing through with the sickness.
I know you all are waiting to know where I am heading to. All the expenses spent in taking care of the man was not from his pocket or his wife pocket or his children's pocket rather it was from friends,family and others that they had helped in the time past that heard of the incident was taken care of by them. The man was really loved by many and they supported him while he is sick. Although currently he is still on the sickness, we thank God he is getting better. He can walk a little, but one of his hands is still unable to work perfectly. The education of the children didn't stopped or got tampered with. The family is really blessed because God has been supporting them from day one till we speak.
Give and you will never lack

Be kind and generous

Be truthful in all your dealings

Stay humble all the time
I hope you enjoyed the story, it is the true life story of my family, I am the third born in the story. Pray for my dad for quick recovery for him as he is going through a lot of pain when his body is being massaged. I will put a stop here.
Thanks for reading.
God will bless those that has been supporting me by subcribing,upvoting and for engaging on my article.

Readcash notified me for reaching a total of 1003 view. Thanks to you all my viewers. I really appreciate you all and my sponsors also.
25th July,2021.