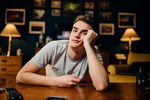 20th of July happens to be the muslim festive celebration for their Eid al-Adha popular known as ileya in Nigeria here. It is an Islamic religious festival commemorating Prophet Abraham's faithfulness to God after being tested with the unfulfilled command to sacrifice his son. They do it in remembrance of prophet Abraham. Let me go back to where I am heading to with my article.
It happens that every year we do travel to our family house to celebrate with them. I mean me and my family members because we are all meant to be present there and we see it as a means to meet each other and relate well again after so many months (get together). So we travelled on Monday to Epe ( a part of lagos state in Nigeria) where we do have the meeting and got there around 2pm in the afternoon. We ate and relax because the next day is the festive day and is usually a busy day. Busy day in the sense that we have to get the cow killed and the rams also,we do the needful in order for it to be consumable ( removing the hair on the body),cutting it to pieces and washing it clean before cooking it). We also have the ladies and the caterers who will do the cooking.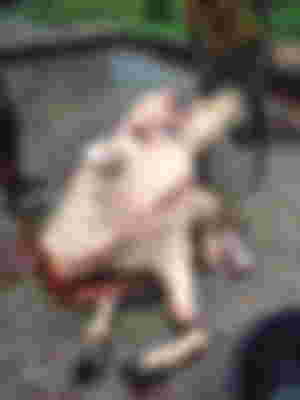 I called both the cow,rams and goat men,lols. So for the cow I said one man down. And for others that are about to go down also, i will do same.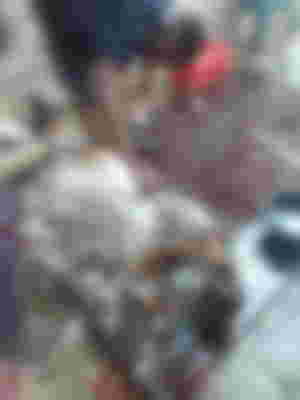 I know you all want to ask me if I am a christian or muslim? Well,I am a christian but some of my families are muslim,moreover my dad is a muslim but my mum is a christian and we followed our mom's religion. My dad never said we shouldn't do it,he allowed us to choose. All my dad's family are muslim and for that we do always go and celebrate with them.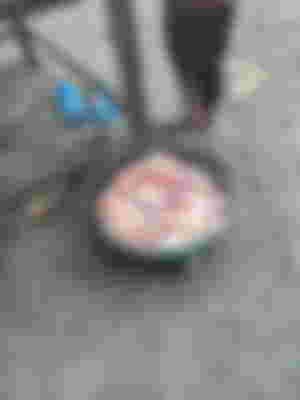 I have been awake since 6:30am so that we can go to where the cow will be killed because we the men of the house don't know how to go about it when it comes to killing of cow. We did the killing of all the rams and goat ourselves in our house because we could. We spent almost three (3) hours there before the men killed them finished. We packed it home and they started cooking it. The caterers cooked jollof rice first and that was kept in the cooler because the meat that would be served with it wasn't ready. The caterers really tried,as they are busy boiling the meat,frying it,they are also doing pepper soup with it.
We ate the pepper soup and drank soft drink with it and those that love to take beers drank them, especially my daddy junior brother friends. They are the ones who did justice to the killing of the rams,so they think it was beer that would give them more energy to continue,that was why they chose beer. Not quite long when we finished pepper soup that we were told they are done with frying of meat. They serve us the jollof rice I have anticipated since morning with the big meat I have been craving for.
I already ate everything and drank the different soft drinks that I drank before it comes to my mind that I should have snapped it to show you guys. Rain fell early that morning and it was part of what led to the delay of the food being ready at a late hour. I enjoyed the food so much because it was so delicious and the big meat triggered me to eat more. "Collect more rice,collect more meat" was the song of that day. People who were filled already still go for more because of the big meat they will receive but as a simple guy that I am,I only went for three rounds and was okay🙈🙈😂😂😂😂.
The eating together of family members brings the family more closer than they are before. It strengthens the bonds between them and this makes the love grow the more. We ate and dined together till night.
That night was special because we danced so much that our parents joined us. At some point we the children had to sit and watch our parents danced and we laughed till we all fell off the chair we are sitting on. Their dancing was funny and they kept dancing it with confidence. After that we all gisted with our parents and catch cruise also. We ended it by watching a movie as a family,that was how everyone was entering their room when they wanted to sleep till we all ended up sleeping. We didn't remember to switch off the TV till the next day where we saw it that it was still on. That was how we spent that day together. What a lovely and caring family that I found myself in. I am really blessed to have them and I can't trade their love for anything.
Find time to be with your family,no matter how busy you can be,please and please,let us spare that little time we have amidst our busy schedule for our family. There is nobody that can replace them. When yours friends and other people are no more there for you only your family will have your back till the end. Cherish them at all time.
Thanks for reading and God bless you all,
Check out my previous articles
Byeee😘😘😘 for now.
23rd July 2021.