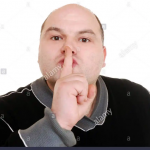 Businesses are suffering under the banks and government and this happens to be a classical example
I had the pleasure of paying one of my very good friends a visit yesterday. It was such a surprise visit because I'm not the type that often goes out to visit people so I don't make plans for it. We have been on emergency brake from school since there was an insurgence around my university vicinity pending when adequate security measures would be put in place and the environment safe for resumption. So, I was sure that he would be around and felt there was no need to put a call through to him. To my greatest surprise, I wouldn't have meet him at home if not for the crisis the company he recently started working for is currently experiencing.
We got talking and he told me of how he recently secured a part time job with a delivery service that deal in groceries and so many other home and office use items. He took the job in order not to be idle during this boring brake. He is supposed to be on duty every Monday, Wednesday, and Friday as a delivery boy but he wasn't yesterday because the company is slowly folding up and he is at the verge of losing his job, so are the other workers. The delivery service is still very young and not that big yet but had made a lot of improvement since its establishment. They have a good number of workers, their own website where they take orders and have been able to gather quiet a number of customers.
I asked if he knows what the problem is and he told me that one of the major problem they have been facing since they started operating is the issue of transaction hitches. Customers usually pay for goods through their bank cards and then receive their delivery at the indicated time but whenever there is a transaction problem, the delivery also end up been delayed. Sometimes, a customer would mark their orders as paid but the order wouldn't be verified at the appropriate time because the transaction is either being delayed by the bank or at worse, has been cancelled without the bank notifying or refunding the customers. Some customers would call in complaining bitterly. This continued happening and most people started to get tired of their poor service caused by this transaction failure.
They started to lose customers and people were already tagging them as scammers. That is the reason they decided to temporarily close up to find a solution and also save their reputation. They want to sort for a stronger payment gateway and then select the banks they think are the best to transact with. This could reduce the number of their potential customers as those not banking with the selected banks would not be able to order but why does that really matter if they could regain their reputation. They are also now considering going back to "pay on delivery" order which they stopped because of its own numerous associated setbacks and insecurities.
Then I asked to know why they don't include cryptocurrencies as one of their payment methods. I learnt that the reason is actually because they are afraid of accepting cryptocurrecies. They believe cryptos are not reliable and that accepting it would worsen the situation. They are making reference to the fact that the government are against it and have warned severely for people to dissociate from the use of cryptos as it is supposedly not a reliable asset. Sadly, this is the case with many other businesses experiencing setbacks as a result of bank's irresponsibility and the governments fallacy. They don't see crypto as an option because they have been blinded by lies.
Only if they know the truth; that the government does not want their progress and is only doing everything within their power to talk down on the only source of hope capable of freeing them from the disgusting supremacy of the banks and their poor services.
Only if they know that the bank is nothing but just a manipulative tool in the hands of malicious leaders
Only if they know the potentials of cryptos when talking of transaction; that some cryptos are essentially designed to tackle this particular transaction problem they are currently experiencing.
Only if they know BCH: how reliable it is. Only if they know how fast in transaction it is, that a transaction could be initiated and completed within seconds and they would not have to wait for hours, days or weeks to confirm transactions from customers. Only if they are aware that BCH charges relatively nothing on transaction and how this fact would draw in numbers of customer for them. Only if they know that accepting crypto like BCH could help them regain their reputation and greatly boost their business.
Only if they know the power of this coin called bitcoincash, they wouldn't think twice before adopting it.